Coinciding with the beginning of summer in parts of the planet, this edition of GCP News seems just as sunny. First up is the report on GCP's final external review, examining the Programme's decade-worth of activities and experience. We also celebrate continued connections with our host, CIMMYT, and announce our curtain research event coming later this year. Turning to research, legumes and cereals are the season's flavour, with a dash of next-generation genomics and crop ontology thrown in. Finally, find out why we're not keeping 'mum' about celebrating mothers worldwide!
News


1. GCP's final external review: report published
GCP's final review was conducted in late 2013 to determine the extent to which decade-long GCP has achieved its goals, examining the efficacy of the CGIAR Challenge-Programme model, whilst also considering aspects relevant to the CGIAR Research Programmes (CRPs), as in some respects, Challenge Programmes are the 'ancestors' of the CRPs. The report includes lessons learnt and recommendations. Special thanks go to all those who responded to the two review-related surveys. More



2. Crack team crack the groundnut genome
In early April, an illustrious international team successfully sequenced the groundnut genome, after several years of effort and relentless research. The team brought together scientists from Asia, Latin America and USA, including several old friends from the GCP community. More




3. Tropical Legumes trilogy? Part III on the cards!
Tropical Legumes III is the proposed sequel and successor to the Tropical Legumes I and Tropical Legumes II Projects. The preview for this much-anticipated research blockbuster was held at the Laico Regency Hotel in Nairobi, Kenya, from 17th–21st March, with a stakeholder consultation and planning workshop marking the event. More



4. A glimpse of tomorrow's improved crops with next-generation genomics and integrated breeding
The 4th International Workshop on next-generation genomics and integrated breeding for crop improvement took place from 19th–21st February 2014, at the International Crops Research Institute for the Semi-Arid Tropics (ICRISAT) in Patancheru, India. The workshop's closing lecture, entitled 'Adoption of modern breeding tools in developing countries: challenges and opportunities' was delivered by GCP Director, Jean-Marcel Ribaut, and can be viewed on slides or video. More



5. Meeting of the minds: crop ontology and phenotyping data interoperability workshop
The workshop, co-organised by several international research organisations, took place from 31st March–4th April 2014, in Montpellier, France. This event brought together experts in crop science to exchange news and views on the cutting edge of crop ontology, data interoperability, phenotyping platforms and networks, and open data for breeding. More



6. GCP and CIMMYT: continuing connections
Links with our host, the International Maize and Wheat Improvement Center (CIMMYT, by its Spanish acronym) continue to grow stronger: John Snape, a member of GCP's Consortium Committee, was elected Chair of CIMMYT's Board of Trustees, whilst Rita Mumm, a member of the Scientific and Management Advisory Committee of our Integrated Breeding Platform, joined the CIMMYT Board. More


7

. Save the date: GCP's final General Research Meeting
As GCP's sunset begins to tinge the sky a certain shade of bright orange, in departure from the biennial tradition, a special final General Research Meeting will be held from 1st–6th September 2014. More

Blogposts galore


8. Blogging about cowpeas, then…and now
Our latest blogposts on cowpeas are a riveting read!
First up, Jeff Ehlers (Bill & Melinda Gates Foundation) takes us down memory lane to GCP's cowpea research beginnings arm-in-arm with the genomics revolution, narrated California style. More

Next, Phil Roberts (University of California–Riverside, USA), walks us through cowpea breeding today, and shows us how molecular methods are waking up a somewhat laid-back legume, taking it to new heights. More

9

. Blogposts go wild about groundnuts
In a brand-new pair of posts about peanuts (aka groundnuts), we meet up with some distinguished members of our groundnut family:
Firstly, Vincent Vadez of the International Crops Research Institute for the Semi-Arid Tropics (ICRISAT), walks us through the pitfalls and pedestals groundnuts are wont to fall and rise to, making this complex and complicated crop something of a research rollercoaster ride! Yet, despite the adversities, Vincent and team have made remarkable progress. More
Then, Omari Mponda of Tanzania's Agricultural Research Institute (ARI), Naliendele, carries his crosses and gets ready for lift-off with good news on research, capacity building and variety releases on home soil. This bright blogpost shines a ray of hope through the dark clouds of drought and disease that had been the blight of groundnut harvests in Tanzania in the past. More


10. Cassava ready for a close-up after 'research make-over' in Ghana
Want to know what's on in crop science this planting season? Check out our latest blogpost featuring the last word on cassava in Ghana, where GCP researcher and cassava style guru, Elizabeth Parkes, has been at the forefront of a research make-over for cassava. More



1

1. Serious cereal addiction: blogposts on maize and rice research hit the spot
The next two blogposts shine a spotlight on some of what's happening in cereal research at GCP.
Firstly, we salute Rebecca Nelson (Cornell University, USA), a serial cereal scientist whose continent-crossing career also saw her connecting rice and maize through her research and capacity-building initiatives. More
Then, we meet rice researcher Armin Bhuiya, who is firmly a one-cereal scientist, though her work has seen her doubling up on traits, by studying both salt and submergence tolerance – in both her native Bangladesh, and at IRRI in the Philippines. More


12. Spark of inspiration from International Women's Day continues to glow
International Women's Day on 8th March was celebrated in style by GCP this year, through blogposts, podcasts and video clips profiling the lives and work of a cross-section of GCP's women science leaders from around the globe. If you missed this mesmerising mediafest the first time around, check it out here.


And finally…



13. Mother's Day Greetings
Mother's Day is traditionally celebrated on different dates across the world. Here in Mexico (home to GCP HQ), the date for celebrating mothers is 10th May every year, and it's a momentous event! In this spirit, and especially remembering mothers in agriculture in this International Year of Family Farming, we'd like to wish all mothers a very happy day whenever Mother's Day is observed in your part of the world. More
---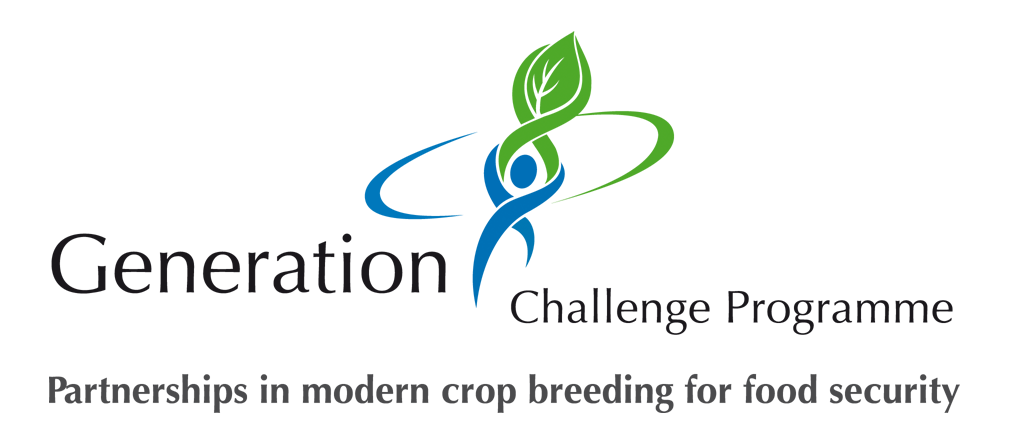 This newsletter is published under a Creative Commons licence