Continued connections with CIMMYT: John Snape and Rita Mumm on board
Friday, 25 April 2014 11:54
Our connections with our host, the International Maize and Wheat Improvement Center (CIMMYT, by its Spanish acronym) continue to grow from strength to strength, even in our sunset year.

We are delighted that Prof John Snape (pictured right) was recently elected Chair of the CIMMYT Board of Trustees (BoT).
Prof Snape is a GCP insider, having been intimately involved in the Programme from its early years. He is a member of the GCP Consortium Committee, representing John Innes Centre (JIC), UK, a GCP Consortium member. Prior to that, he represented JIC on the now-defunct Programme Steering Committee, which was the precursor to the Consortium Committee.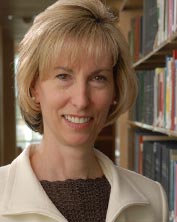 And that is not the only rekindled reconnection in our twilight.
Prof Rita Mumm (pictured left) of the University of Illinois at Urbana–Champaign, USA, recently joined the CIMMYT BoT. Prof Mumm is a member of the Science and Management Advisory Committee of our Integrated Breeding Platform, and was also involved in our external review last year. She attended our 2013 General Research Meeting, and is pictured here.
We celebrate these continuing connections.
Links: GCP Consortium | GCP Consortium Committee | Integrated Breeding Platform (IBP) | IBP's Science and Management Advisory Committee | More on Prof Snape's election as CIMMYT Board Chair