Issue 74 – 31st October 2014
GCP is dead, long live GCP!
Ghostly greetings to all the GCP community! We're marking the Day of the Dead in joyous fashion at GCP's Mexico headquarters, with sweet skulls and paper skeletons – but also with thoughts on GCP's legacy and the many ways its spirit will live on in all of us. Keep reading for a sneak preview of our new blog, where we'll be gathering a cornucopia of treats (and just a few tricks) in the form of our sunset stories: a fitting finale for our Agricultural Oktoberfest!

Naturally enough, our thoughts at GCP are turning to endings, as the Programme steadily progresses towards its planned close in December 2014.

The people of Mexico have long understood that death doesn't have to be sad. On the Day of the Dead (Día de Muertos), celebrated on and around the 2nd of November, Mexicans celebrate the lives of those who have passed on, and invite their spirits back home to pass the night with them. Fruits, sugary 'bread of the dead' (pan de muerto), and favourite foods are offered on temporary altars (ofrendas) to departed loved ones, while trails of petals and the powerful scent of Mexican marigolds help guide them home. Meanwhile, the concept of the memento mori is taken to its most colourful extreme with decorations of bright, grinning paper skeletons, and sugar skulls bearing the names of both the living and the dead in eternal unison.
| | |
| --- | --- |
| | Our 2014 ofrenda at GCP's Mexico headquarters, looking bigger and more beautiful than ever. |
| | Sweet skulls made of amaranth on this year's ofrenda. For more highlights, enjoy a virtual tour on flickr - and take a trip back in time to previous years. |
In the same way, even as we wind the Programme down, we are celebrating all that GCP has achieved and reflecting on all that we have learnt – lessons that we will carry forward in our professional lives long after the curtain comes down here at headquarters.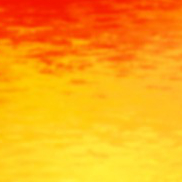 With this in mind, we offer you a sneak preview of our brand-new Sunset Blog (caution: still under construction, so bricks and mortar flying about!), in the vivid orange and gold of harvest season. Here, we will be gathering a rich crop of our most captivating stories from ten years of GCP, as told by our partners. These will be sweet joyful treats, full of digestible wisdom and infused with fiery GCP spirit and a GCP-flavoured future. And let's not forget: spirit aside, a strand of GCP will carry on in very definite form in our Integrated Breeding Platform (IBP) – a great illustration of the Mexican belief that the dead and the living are never far apart.
(And for an unexpected bit of connectedness, why not revisit some of our videos, such as our series on bean breeding, our series on the complicated personality of groundnut, or our chat with our Board Chair, Andrew Bennett? Keep your ears open for the music, which is by Mexican group Calaveras de Azucar – meaning 'Sugar Skulls'!)
This edition of GCP News brings our Agricultural Oktoberfest to a close, but stay tuned, as we will have a plentiful feast of photos, presentations, publications and more stories to offer you in next few days and weeks.

For all those celebrating over the next few days, the card below is for you in the spirit of the season.