Today's issue focuses on two momentous events: the Integrated Breeding Platform, which held its annual meeting recently, and the orderly closure of GCP next year.

1. Integrated Breeding Platform (IBP)

IBP annual meeting

This meeting took place in Montpellier, France, 17–20 June 2013. It brings together IBP users and developers, and was therefore a fitting forum for the release of Version 1 of the Integrated Breeding Workflow System (IBWS).

Release of the Integrated Breeding Workflow System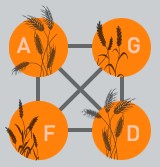 The IBWS is the heart and arteries of our Integrated Breeding Platform (IBP). The IBWS is a package of software applications for crop breeders to plan, conduct, analyse and assess the outcomes of their work. Over the coming months, we will improve this first version to optimise usability and functionality, based on the feedback we get from users. As we analyse and incorporate this feedback, the plan is to release IBWS Version 2 by the end of this year.
Access the IBWS

The IBP portal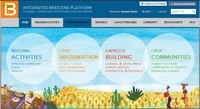 Besides the IBWS and breeding support, what else does the IBP portal have to offer? Plenty! Starting with crop information, capacity building and crop communities to network researchers. Take a guided tour of the IBP portal with Graham McLaren on video. To zoom in on a particular area of interest, pause the video in the first few seconds once the index appears, and then click on your area of interest.
The future


The last day of the IBP annual meeting included a stakeholder discussion on IBP's possible future beyond Phase I of the project that is going to end by mid-2014. These discussions are still in the early stages, and a follow-up discussion will take place just after the GCP General Research Meeting in September this year.

2. GCP's Sunset


GCP was founded as a time-bound programme, and as projected after 10 years of successful research and network building, we are going to close shop. Our last year of operation will be in 2014, and we are keen to ensure an orderly closure and transition as described in our sunset Position Statement. For more, see our Sunset section.
In this section, you will find 11 Position Papers, which provide both a high-level overview as well as a drill-down to specific components of our research, services, capacity building and communication and knowledge sharing. These papers take stock of achievements and lessons learnt, and also outline what will happen post-2014. Although quite advanced, these Position Papers are going to evolve until our sunset to incorporate stakeholder feedback. Thus, they may be adjusted based on the evolution of our stakeholder environment, within and outside CGIAR. In the meantime, you can access the latest drafts of the Position Papers.
In this Sunset section, you can also meet the members of the Transition Taskforce, who helped with the overall thinking on the transition process and in particular with the development of the Positions Papers.
---