Sorghum – Stay-green project
Development and evaluation of drought-adapted sorghum germplasm for Africa and Australia (G4012.01/G7009.04)
The aim of this project is to evaluate sorghum germplasm enriched with stay-green in several African countries in East and West Africa. Phase I (2009–2011) focused on Mali while Phase II (2012–2014)extended beyond Mali to five other countries to also encompass Burkina Faso, Ethiopia, Kenya, Niger and Sudan.
The project integrates three complementary activities:
Evaluating (in Africa) the material produced in Phase I.
Training (in Australia) in sorghum crop improvement for African scientists, covering breeding, physiology, moleculare markers and bioinformatics, amonth others.
Evaluation of African germplasm for stay-green regions.
Stay-green is a drought-resistance mechanism that allowes sorghum plants to stay relatively alive and to maintain green leaves longer during post-anthesis (post-flowering) drought. In Australia, the stay-green trait has proven valuable in increasing loding resistance and grain yield.
The project is led by the University of Queensland, Australia, in collaboration with the following partners in the six African countries:
Burkina Faso: Institut de l'environnement et de recherches agricoles (INERA)
Ethiopia: Ethiopian Institute of Agricultural Research (EIAR)
Kenya: Kenya Agricultural Research Institute (KARI)
Mali: Institut d'économie rurale
Niger: Institut National de la Recherche Agronomique du Niger (INRAN)
Sudan: Agricultural Research Corporation (ARC)
For more details, see the sorghum section in our Annual Reports | Project Updates | Project Briefs | Poster Abstracts | Blogs
Sorghum – Products
Product
Type
Description
Current Use
Access

AltSB: a major sorghum Al tolerance gene

Gene
Incontrovertible evidence that novel Al tolerance genes exist in the sorghum genome was obtained. Elite Al tolerant sorghum hybrids developed from the breeding program; AltSB confirmed as a major aluminum tolerance gene and cloned. As well, 6 preliminary candidate genes for maize Al tolerance via association analysis and verification of two of these by linkage analysis were identified.
Study of genetic control of aluminum tolerance in sorghum and maize

Contact Leon V. Kochian, USDA/ARS, Cornell University, Ihica, New York USA

This email address is being protected from spambots. You need JavaScript enabled to view it.

A microsatellite kit for the GCP sorghum reference germplasm set
Genomic Resources
Reference kit of 48 SSRs, with sequence list and protocol, germplasm checks, and allele sizes of microsats for those checks
Assessment of diversity in cassava collections
Contact Jean-Francois Rami, CIRAD, Montpellier France
A validated Sorghum germplasm reference collection
Genomic Resources
The Sorghum Reference Set is composed of a core set of accessions representing the genetic diversity of the entirety of the ICRISAT germplasm bank collection. The reference set represents a critical resource for plant scientists to study new adaptative traits, discover new favorable alleles and also new parental lines for prebreeding crosses.
The Associated Marker kits are a set of markers that has been used to characterize the corresponding reference set collection. Using this same set of markers, any scientist will be able to compare the diversity of his/her own deversity panel with the reference set, and request appropriate accessions from the reference set to introduce new diversity in his/her germpalsm.
The International Crops Research Institute for the Semi-Arid Tropics (ICRISAT) Germplasm Bank
A sorghum germplasm reference set
Germplasm
A sorghum reference set of 384 accessions derived from an ICRISAT sorghum composite set of 3384 accessions genotyped with 41 SSR
Comparative genomics studies and introduction of diversity and selected traits in sorghum breeding programs.
Contact H. Upadaya, International Center for Research in the Semi-Arid Tropics (ICRISAT), Patancheru, India
Sorghum – Capacity building
The project will enhance the capacity of Mali's breeding programme to make wider use of germplasm diversity using molecular tools and genetic male sterility.
The capacity-building effort not only human resources (whcih includes postgraduate students working on the project) but also physical infrastructure, based on the needs identified by Malian researchers working on the project.
Sorghum – InfoCentre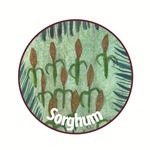 More on our sorghum projects
Facts and figures
Resources and networks for researchers
Feature stories and news
Sorghum community of practice
A sorghum community of practice (CoP) has been established, including online community spaces (hosted by IBP).
The original plan with the BCNAM and MARS projects was to have activities in Mali, Ethiopia and Sudan, but due to high staff turnover in Ethiopia, and the political embargo on Sudan at the time the project was to be initiated (2009/2010), this was not possible. It is anticipated that more partners will come on board through the sorghum CoP.
The other avenue ifor community-building s through Phase II of the stay-green project (2012–2014), which covers six African countries (Burkina Faso, Ethiopia, Kenya, Mali, Niger and Sudan).