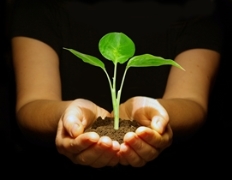 This Theme recognises the special management required to ensure research products achieve desired impact, inlcuding the formulation and monitoring of project-level Delivery Plans.
GCP products fall into the groups and categories described below.
Product groups
i. germplasm
ii. genomic resources
iii. genes and related interactions for target traits
iv. informative markers for breeding
v. protocols
vi. informatics applications/tools
vii. publications
viii.learning materials, and,
ix. datasets
Product categories
Category 1 products are also considered 'premium products'. Dedicated funds have been set aside to help advance, complete and promote all Category 1 products, particularly genetic resources, since they hold potential for the greatest impacts.
Category 2 products comprise the majority of products and are expected to enjoy greater use, albeit relatively more limited impact. They will receive general promotion upon release, via normal web-based media, as well as targeted promotion to those most likely to be interested.
Category 3 products are of limited impact and uncertain use but may be of interest to the casual browser.