New shoots of a green revolution in Africa: Disease-resistant cassava varieties put down roots in Tanzania (January 2012)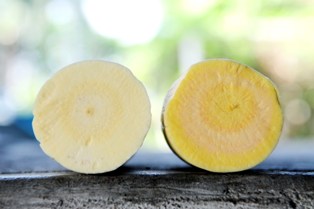 In mid-November 2011, the UN Food and Agriculture Organization (FAO) released a press statement expressing alarm at the spread of the cassava brown streak disease in the East Africa Region, saying it is on the verge of becoming an epidemic withCassava leaves/Photo: N Palmer/CIAT grave implications for food security and livelihoods. The agency called for increased funding, research and surveillance to contain the disease. Read more

A boon to bean breeding in the tropics (October 2011)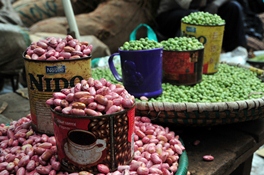 The Bean Coordinated Agricultural Project (BeanCAP) is pleased to announce the release – into the public domain – of the first instalment of resources to boost molecular breeding in common beans. BeanCAP is releasing to GCP information on more than 1,575 bean SNPs that willbroaden the genetic tools available to developing-country bean breeders. By reducing not only time but also cost, the use of SNPs for molecular breeding greatly increases the efficiency of crop breeding. This means it has high potential for improving food production in the tropics by developing new varieties better adapted to increasing environmental challenges. Until this landmark release, SNPs have not been available in critical amounts to bean breeders. Read more


Disease-resistant cassava released in Nigeria (June 2011)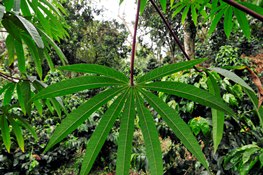 GCP is pleased to announce the release of a new disease-resistant high-yielding cassava variety by one of our partners – the National Root Crops Research Institute (NRCRI) at Umudike, Nigeria, working in close collaboration with Centro Internacional de Agricultura Tropical (CIAT). Dubbed UMUCASS33 and released in December 2010, this new variety brings together the best from South American and African cassava. South America is cassava's centre of origin. Read more
GCP at 6: From discovery to application and impact in crop improvement (May 2010)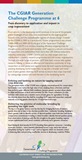 The germplasm banks of the CGIAR were originally conceived purely for conservation but breeders now realise the high value of also studying these collections and how they perform under different field conditions, because genetic variation allows plants to adapt and blossom in harsh environments. For this reason, collections of crops and their wild cousins are a valuable source of new genes for agriculture. To bring this diversity down from the shelf for breeding, GCP-supported researchers analysed naturally occurring genetic diversity for 19 important food crops.
Download the document

Impacts-GCP at 6 (125.23 kB)


Reflections on Phase I and moving on to Phase II and the future (December 2008)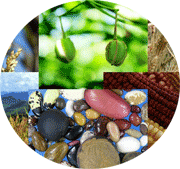 During its first phase (2004–2008), GCP contributed considerable scientific knowledge on genetic diversity and genetic underpinnings of several important traits, particularly drought tolerance. More specifically, we completed analysing the diversity in germplasm collections for 211crops, and assembled reference sets for the same. These reference sets are a subset of a large germplasm bank, representing the greatest possible genetic diversity of the entire gene-bank collection. The sets are a significant outcome that will for the foreseeable future help focus – and therefore increase – the efficiency for gene discovery and trait improvement research.
Download the document

Looking back on Phase I and moving on to Phase II and the future (254.52 kB)