Special announcement: 3rd Call for GCP's Genotyping Support Service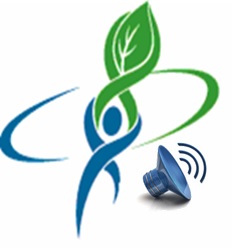 Following on from the recent announcement regarding the extension and re-submission of proposals for the GCP's Genotyping Support Service (GSS), we wish to update you on a few key points:
1. In light of the recent Christmas break which appears to have interrupted the submission process since we could not provide backup support where needed, please note that the deadline for submissions of GSS proposals has been re-extended to Sunday 17th January 2010. This new deadline supersedes both the recent 4th January 2010 extension announced on our website, as well as the original deadline of 15th December 2009, as announced in Issue 41 of GCP News.
2. All applicants are asked to take note of the following:
Regretfully, we have recently become aware that due to technical problems, the latest version of the GSS Request Agreement form was not accessible to all members of the public from our website. Please note that the PDF document here (indicated as 'Dec 2009' version in the footer) is the final and definitive version of the GSS Request Agreement form, replacing all previous versions (including the updated version disseminated on November 17th). Participants who have started working on, or who have already submitted a proposal must therefore complete and submit the above form, replacing any previous versions of the form. Please note that GSS proposals submitted with previous versions of the GSS Request Agreement form are invalid and cannot therefore be accepted.
3. For those who have already completed and submitted their proposals online, we invite you to take advantage of this window of opportunity to check the following:
i. that your submission is complete and that all necessary requirements, including the completed Genotyping Service Request Agreement form and the List of germplasm have been fulfilled.
ii. that the status of your proposal is indeed marked as 'Submitted' on the online system. Please note that saving changes on the system without thereafter hitting the 'Submit' button will mean that your application has NOT been sent to GCP, so please check this particular detail carefully to ensure you are satisfied that the proposal has indeed been submitted successfully, and not just saved on the system.
4. In the event that you have already submitted your form and need to make changes but are experiencing difficulties in accessing the submitted form on the system, please contact Humberto Gomez for assistance, with copy to This email address is being protected from spambots. You need JavaScript enabled to view it. . These people should also be contacted if you face any other technical or system-related difficulties.
5. In regards to the scenario outlined in point 4 above (whereby you have already submitted a proposal but wish to make changes), please do NOT submit an entirely new application as any subsequent or duplicate forms under the same name will be disregarded by the system.
For those who have not yet submitted or started working on a GSS proposal but would like to do so, please visit our Capacity-building corner.
Extending our sincere apologies for any inconvenience caused as a result of these system-related errors, and thanking you in advance for your patience.
GCP-funded project recognised by French media

Following on from our recent announcement on a partially GCP-funded banana genome sequencing project which promises to lead to the establishment of a catalogue of genes contained in banana, news of the research underway has been picked up by the French media, with an article having been featured in large-print French magazine Biofutur.
The project, with a total budget of 3.7 million Euros, focuses on the Musa acuminate species (accession Pahang HD) – the species which enters into the composition of dessert and cooking bananas, with its genome consisting of 600 million base pairs, spread over 11 different chromosomes.
The combined use of the new Titanium® high-throughput sequencing technology as a complement to traditional sequencing, and the complete homozygosity of the banana strain created by Agropolis–CIRAD will enable the production of a final sequence of very high quality, which will guarantee the exhaustive identification of the genes, according to the project collaborators.
The researchers involved reveal that this sequencing project represents a technological first, applied to a genome which is four times the size of the first plant to be sequenced in 2000. Public access to the results via databases promise to facilitate important and rapid progress in the genetics of the banana, thereby forming a basis for the improvement and development of new varieties with a broad genetic base, combining productivity, quality of the fruit and resistance to diseases and parasites.
To view the press clipping, please visit our Public awareness page.
More details on the project are available on the Agropolis–CIRAD website (in French).
14th International Biotechnology Symposium and Exhibition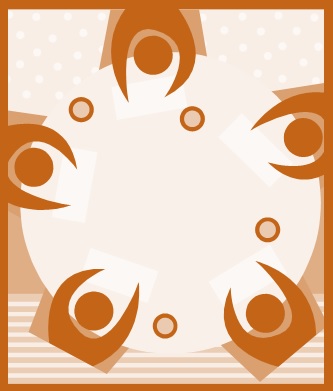 Actors from all walks of the biotechnology industry are invited to participate in the 14th International Biotechnology Symposium (IBS2010), to take place in Rimini, Italy, from 14–18 September 2010.
Delegates to the conference will explore the frontiers and applications of biotechnology for a healthier and more sustainable future and a knowledge-based bioeconomy via oral and poster presentations themed within ten session topics. Keynote lectures by renowned international speakers promise to provide an inspirational insight into current topical issues.
Important deadlines:
Abstract submission deadline:

1st March 2010

Early registration (for reduced fees):

31st May 2010

; for registration after this date (space permitting), standard fees will apply
GCP staff vacancy: Communications Assistant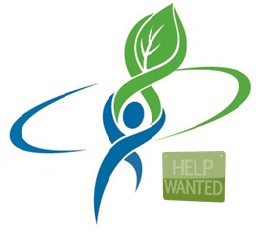 The Generation Challenge Programme is seeking a motivated and enthusiastic candidate for the position of Communications Assistant in the Communications Unit. The selected candidate will assist in communications and public relations functions within the organisation, to ensure smooth information flow both internally and externally. It involves writing and editing functions for both print and electronic media, and related administrative activities.
This position will report to the Communications Manager and will be based at GCP headquarters in Mexico. The position is for an initial one-year contract with high probability of renewal, depending on performance and funding.
Application deadline: 20th January 2010
For further details on the position, organisation and on how to apply, please download the Vacancy Announcement.
FAO Agricultural Biotechnologies in Developing Countries conference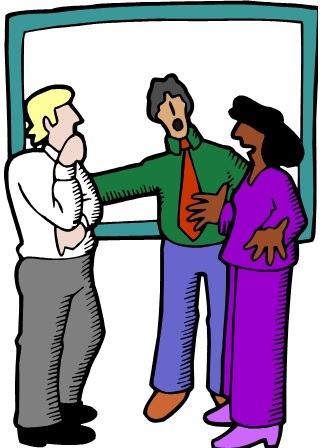 From 1–4 March 2010 the Food and Agriculture Organization (FAO) of the United Nations will host an international technical conference on Agricultural biotechnologies in developing countries: Options and opportunities in crops, forestry, livestock, fisheries and agro-industry to face the challenges of food insecurity and climate change (ABDC-10).
The conference has been arranged in response to growing food insecurity in the developing world, compounded by both climate change and recent increases in food prices, and in the understanding that boosting productivity of smallholders' farms through appropriate application of good practices and improved technologies must be a key ingredient of developing countries' development policies. It is in this context that FAO is organising this international conference that encompasses the crop, forestry, livestock, fishery and agro-industry sectors, as well as the entire range of agricultural biotechnologies currently available.
The conference programme will be organised around both plenary and parallel sessions, with the latter to be sector-specific, regional or dealing with cross-cutting issues, with a 'knowledge share fair ' (including information booths, videos, posters, etc) also scheduled for one of the evenings.
Participation in the conference will be by invitation only, with the audience expected to comprise delegations of Member States of FAO, intergovernmental organisations, international non-governmental organisations and international civil society organisations, amongst others.
For further details on the conference, including a draft agenda, see the FAO ABDC-10 website.