Plant Geneticist, Marker-assisted breeding specialist vacancy with CIRAD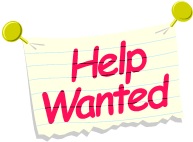 CIRAD, (Centre de coopération international en recherche agronomique pour le développement, France) invites applications for the position of Plant Geneticist, Marker- assisted breeding specialist.
This post-doctoral fellow position is open to plant geneticists who have a background in marker-assisted breeding theory, good skills in data analysis, experience in biostatistics/informatics, with an interest in international research for development and fieldwork in the tropics. Applicants should also be able to communicate in both French and English.
The successful candidate will be involved in a sorghum marker-assisted breeding research programme in Mali, and will contribute to a collaborative project (Improving sorghum productivity in semi-arid environments of Mali through integrated MARS). The MARS project is a joint initiative between the CGIAR Generation Challenge Programme (GCP) and L'Institut d'économie rurale (Mali), CIRAD (Montpellier) and Syngenta Seeds (Toulouse). The role includes definition and follow-up of phenotyping experiments as well as methodological developments for data analysis.
Deadline for applications: 15th October 2010
For further details on the position, organisation and on how to apply, please visit the CIRAD website.
2009 Annual Report hard copy now available

The GCP 2009 Annual Report is now available in hard copy.
If you wish to receive a copy by post, please request one from Communications Assistant This email address is being protected from spambots. You need JavaScript enabled to view it. , indicating your mailing address.
An electronic version is online. To view other current GCP publications, please visit our publications page.
More CIs launched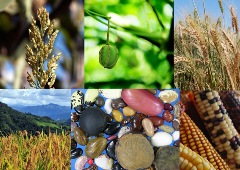 The GCP Challenge Initiative (CI) on sorghum (Improving drought tolerance in sorghum for Africa) was launched at a meeting from 14–15 May 2010 in Eldoret, Kenya.

The launch of the cassava CI (Improving cassava yield in Africa's drought-prone environments) took place in Accra, Ghana from 23–24 July 2010.

The wheat Challenge Initiative had been launched earlier in the year in February, while the CI on comparative genomics was also launched in May alongside the sorghum CI. The rice CI was launched in April.
Staff changes: Marker services and GSS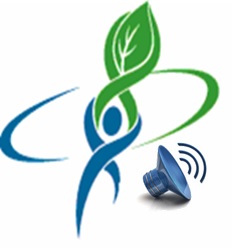 We would like to announce a staffing change in marker services and the Genotyping Support Service (GSS). Humberto Gomez Paniagua will be leaving GCP effective 30th September 2010. After that date, and in the interim period until a replacement is hired, Xavier Delannay ( This email address is being protected from spambots. You need JavaScript enabled to view it. ), Head of the Integrated Breeding Platform (IBP) Breeding Services will handle both the marker services and GSS dockets.
Humberto has been with GCP since 2006, during which time he initiated and managed GSS, as well as running IBP's marker services from 2009.
We would like to take this opportunity to express our gratitude to Humberto for his significant contribution to GCP in general, and to the marker services and GSS in particular, where his enthusiasm and drive had the greatest effect.
Please join us in wishing him all the best in his future endeavours.
Project Briefs 2008 and 2009 now online


Finally, these eagerly awaited publications are now available for your perusal on our publications page.