Tune in to our podcasts − 'Radio GCP' for you!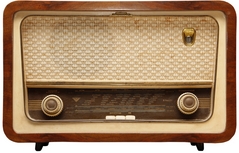 Our newest production on 'Radio GCP' is a conversation with Matthias Wissuwa, where he tells us about his work on PSTOL1 – the gene on the Pup1 locus that does wonders for enhancing phosphorus (P) intake by rice plants (hence the moniker, Pup1 for 'phosphorus uptake'). Please tune in to hear directly from Matthias in the short podcasts titled Episode 3.1 and Episode 3.2. Alternatively, you can read all about it on this blogpost.
But coming back to the podcasts, that's not all we have for you. You'll also find several podcasts from earlier on in the year, on our hands-on efforts to improve research site infrastructure for our developing-world partners. These podcasts capture conversations with Xavier Delannay, GCP's Director of Research, and with Hannibal Muhtar, the specialist GCP contracted for this task.
For your listening pleasure, we offer you the choice of either tuning in to the full interview in a single podcast, or to home in to your particular area of interest through the 'mini-podcasts' which are extracts from the full interview.
And just as for the Pup1, we also have it all in writing here, should that be your preferred medium.
Bursaries for InterDrought−IV Conference

Calling developing-world researchers − funding to attend a world conference on increasing crop yield and stability despite drought.
The InterDrought−IV Conference brings together leading drought researchers and the latest in drought research. Pre-conference sessions include the newest techniques for practical selection for drought tolerance, and in drought management.
Application deadline: 1 March 2013. More details, including eligibility for bursaries, via CIMMYT here.
GCP's Director discusses his 'passion for the mission of science' as the Programme yields ravishing results with productive partnerships and novel networks for R&D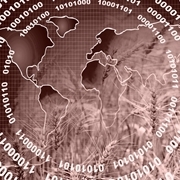 A first course of appetising alphabet soup was served to readers in a nourishing news item whose main ingredient – an initial interview with GCP's Director, Jean-Marcel Ribaut, and the Syngenta Foundation for Sustainable Agriculture (SFSA) – highlighted public-private partnerships in research for development.
The GCP Communications kitchen is now proud to present our ravenous readers with a mouth-watering main course courtesy of SFSA and Jean-Marcel Ribaut, with an in-depth interview mingling a mélange of GCP's real partnerships, modern breeding technologies, and positive product delivery.
This curious collation, brimming with tasty tales of plant science, spiced with GCP's well-seasoned help and advice, is all ultimately geared to improving a smallholder's daily diet by helping them to haul in healthier harvests.
Complementary culinary characteristics include GCP's imminent ending and possible new beginnings, while further flirtatious flavours focus on connecting the dots in the development of GCP's Integrated Breeding Platform.
Technical restraints do not faze GCP's 'Chief Chef', who hints at a key ingredient in the recipe to combat climate change. He goes on to share some secrets of success, again mentioning the importance of authentic ingredients such as real partnerships and improved project coordination. He explains the need for kneading in a strong business model at the moment of mixing in the private sector, and finally adds a soupçon of enriched communication to bring out the true flavours of plant science and agricultural technologies.
Savour a full helping of the complete conversation from

the SFSA website (253.6 kB), whilst remembering a recent repast at the selfsame website, complementing both with the fine vintage blogpost at your regular local, 'A chat with the Chief'.
Hot off the press! New publications on crop genomics and bioinformatics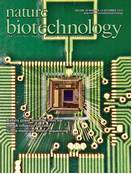 This week opens with two brand-new publications, co-authored by members of our Management Team.
Can genomics boost productivity of orphan crops? A crucial question! Read all about it in this open-access opinion piece published in Nature Biotechnology. The lead author is Rajeev Varshney, our Theme Leader for Comparative and applied genomics, with Jean-Marcel Ribaut, GCP Director, as second author.
Our bioinformatics folks are up next, with a paper entitled Towards a reference plant trait ontology for modeling knowledge of plant traits and phenotypes published in the proceedings of the International Conference on Knowledge Engineering and Ontology Development (KEOD 2012). Graham McLaren, Leader of our Crop Information Theme, is a contributing author, while the paper's lead author, Elizabeth Arnaud (Bioversity), is a longstanding GCP Principal Investigator in crop information and bioinformatics.
A couple more related articles by our Management Team:
Molecular breeding in developing countries: Challenges and perspectives. Abstract DOI: 10.1016/j.pbi.2009.12.011
More genomic resources for less studied crops Abstract DOI: 10.1016/j.tibtech.2010.06.007
All that glitters… is sometimes gold – GSS contributes to a winning PhD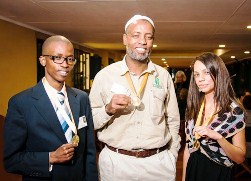 AbduRahman (middle) flanked by winners of the BSc Hons and MSc categories.
We are delighted to announce that one of our grantees in the Genotyping Support Service (GSS) scheme, who is also a CIMMYT PhD fellow, was honoured at the recently held annual postgraduate symposium of Botany and Plant Biotechnology at the University of Johannesburg (UJ), South Africa.
AbduRahman Beshir bagged the Gold Medal, PhD category, for the best PhD project presentation for 2012 entitled 'Quality protein maize: Towards achieving the Millennium Development Goals through better nutrition and stable yields'. The standards for selection were – among others – the significance of the project, the quality of the content, and delivery.
The UJ symposium is an annual platform at which selected postgraduate students (BSc Honours, MSc and PhD) from different universities present their research findings.
AbduRahman is a grantee in our 3rd GSS call.