Delicious helping of alphabet soup served up as GCP's Director is interviewed about the ABCs of PPPs in R4D by SFSA
Wednesday, 14 November 2012 12:56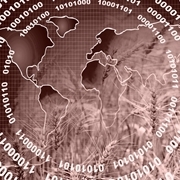 This tongue-twisting title is sure to tantalise your taste buds, but we shall dispel the myths and spell out the acronyms to leave you with nothing else but a sweeter aftertaste!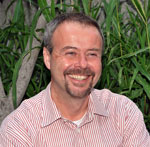 GCP's Director and 'head Chef', Jean-Marcel Ribaut, was interviewed by the Syngenta Foundation for Sustainable Agriculture (SFSA), on the tasty topic of public-private partnerships (PPPs) in research for development (R4D).
Tune in to this tête-à-tête where he details how the right ingredients of this type of collaboration can result in 'true partnership'. He adds a healthy mix of the advantages of PPPs, a flourish of personal PPP-planning expertise, and finishes with a garnish of optimism for the future of PPPs.
But, the proof of these partnerships is in the reading! Enjoy the whole delectable discussion on the SFSA website, coming back for seconds with the palatable post 'A chat with the Chief' in our blog.