Improving drought tolerance for maize in Asia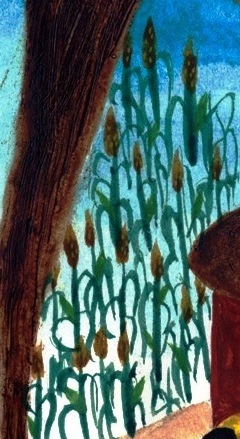 This Research Initiative consists of two projects aimed at improving drought tolerance in maize in developing countries. The main project focuses on Asia, while a smaller complementary project carried over from GCP Phase I seeks to phenotype drought tolerance in the GCP maize reference set in Africa and Latin America.
Both projects focus on developing high-yielding maize adapted to the drought-prone countries of Asia in particular, but also of Africa and Latin America. The method used is molecular breeding, building on experiences acquired by the private sector and by CIMMYT, in partnership with country programmes. Sharing materials and information among such a wide range of partners will lead to optimal dissemination of molecular breeding technologies throughout the maize-growing areas of Asia, Africa and Latin America.
Although conventional breeding methods for crop improvement produce desirable high-yielding varieties, potentially beneficial genes are sometimes lost. To help prevent further loss, reference sets of various crops, including maize, have been developed and genotyped to reveal the structure of genetic diversity in the collections held by several institutions. Phenotyping these reference sets is critical to detecting potentially valuable agronomic traits.
The other approach to breeding in the Maize RI – applying molecular breeding technologies – involves implementing marker-assisted recurrent selection (MARS) for drought tolerance. The adoption of MARS in Asian maize breeding programmes is already helping to accelerate the development of hybrids better adapted to drought in Asian environments. This approach complements that of a similar project, which focuses on African breeding programmes: the Drought Tolerant Maize for Africa Initiative (DTMA), which is executed by CIMMYT.
More about maize
Resources and networks for researchers