52nd Maize Genetics Conference

From 18-21 March 2010 plant genetic researchers from around the globe will gather for the 52nd Maize Genetics Conference, to be held in Riva del Garda, Italy. Topics will include Biochemical genetics, bioinformatics & computational biology, functional genomics and quantitative genetics & breeding, amongst others. The event, which will include talks from a number of internationally renowned researchers, will prompt discussions on the most current scientific and technical advances in maize genetics, as well as providing ample networking opportunities amongst potential collaborators. Formal plenary sessions will be complemented by oral and poster presentations.
Deadline for pre-meeting registration (for reduced fees, and highly recommended): 29th January 2010; registration after this date will incur higher fees, and will be subject to availability of places.
Daring duo of GCP-funded workshops to provide missing link in agricultural research process in Africa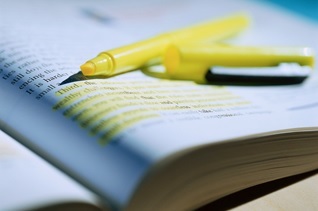 October and November 2010 saw twin workshops on Management of Agricultural Research Stations successfully undertaken in Niger and Ghana. Both events were for research station managers, whose pivotal role is fundamental in ensuring that research investments – in terms of time, money and resources – are well utilised.
The francophone workshop in Niger, hosted by ICRISAT–Niamey, took place from 4–20 October, with 22 participants from five French-speaking African countries: Benin, Burkina Faso, Mali, Niger and Senegal. The ICRISAT newsletter Happenings has further details.
The Ghana workshop focused on anglophone African countries, with 28 participants from Ethiopia, Ghana, Kenya, Malawi, Nigeria and Tanzania, and took place from 8–24 November. It was hosted by the Crop Research Institute, Kumasi. The event was covered by the Ghana news Agency (GNA), and the story was carried by several media, such as BusinessGhana.
Training centred on research station management and planning, communication skills, irrigation, field equipment, management of record-keeping, maintenance systems, research plots and field operations. The course organisers urged participants to take full advantage of the training, and to take home the knowledge they gathered, in order to improve research in their home countries.
Workshop materials now available online

The 3rd GCP-funded cassava community of practice (CoP) annual workshop took place from July 19–22, in Accra, Ghana, forming part of a series of workshops and meetings on cassava.
Related meetings also held in Accra were: the Cassava data management workshop, which ran concurrently with the CoP workshop, from 19–21 July, and the launch meeting of the cassava Research Initiative (RI) (Improving cassava yield in Africa's drought-prone environments) from 23–24 July 2010.
The A to Z of drought phenotyping explained in forthcoming book from GCP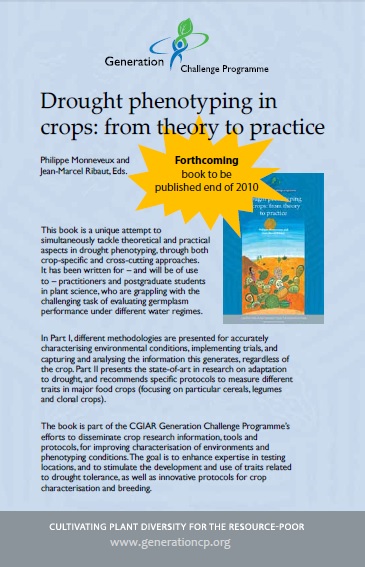 GCP will soon be publishing a book entitled 'Drought phenotyping in crops: from theory to practice'. This book takes a deep dive into the complex world of drought phenotyping in crops. Featuring chapter contributions from more than 80 distinguished scientists, it is edited by Philippe Monneveux (formerly GCP Subprogramme Leader) and Jean-Marcel Ribaut (GCP Director).
The book will be published under the Creative Commons licence, thereby ensuring the widest possible dissemination.
More details – including chapter titles, authors and a preface – are in the book preview.
Mixed model QTL mapping course at ESALQ/USP, Brazil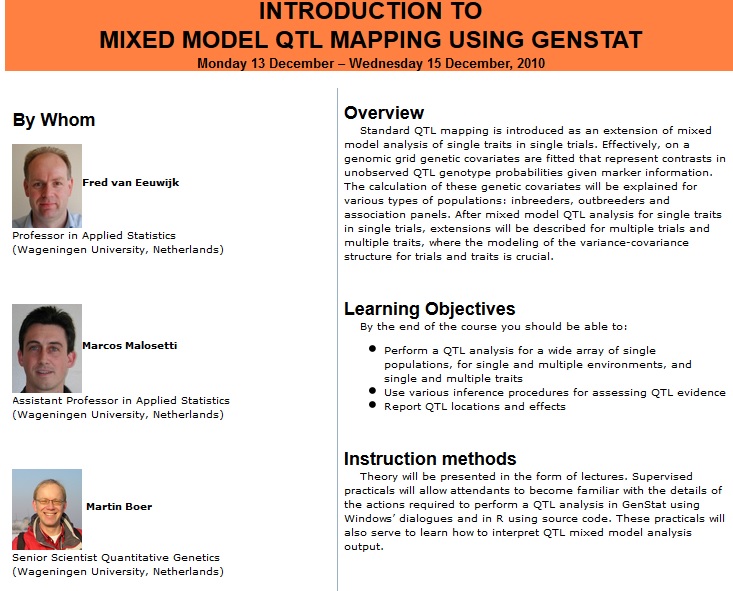 Application deadline: December 2nd, 2010
A course, entitled 'Introduction to mixed model QTL mapping using GenStat' has been organised by the Department of Genetics, Escola Superior de Agricultura "Luiz de Quieroz" (ESALQ) / Universidade de Sao Paulo (USP), Wageningen University (WUR) & GCP's IBP, and will be taking place from 13–15 December, 2010, at the Department of Genetics, ESALQ/USP, Piracicaba, Brazil.
IMPORTANT: classes will be in English, without translation.
The course will include both theory lectures and practical sessions that will allow attendants to become familiar with the details of the actions required to perform a QTL analysis in GenStat using Windows' dialogues and in R using source code. The practicals will also serve to learn how to interpret QTL mixed model analysis output.
By the end of the course participants should be able to:
Perform a QTL analysis for a wide array of single populations, for single and multiple environments, and single and multiple traits
Use various inference procedures for assessing QTL evidence
Report QTL locations and effects
Instructors
Fred van Eeuwijk, Professor in Applied Statistics
Marcos Malosetti, Assistant Professor in Applied Statistics
Martin Boer, Senior Scientist Quantitative Genetics
Eligibility
Postgraduate students and professionals interested in a flexible QTL mapping approach, applicable in standard situations (SIM, CIM) as well as more specialized situations (multi-environment QTL mapping, QTLxE, multi-trait QTL mapping, association mapping, in- and outbreeders). It is recommended that course participants have some familiarity with mixed models and quantitative genetics. Researchers participating in activity 3.2.4 of GCP's Integrated Breeding Platform initiative are particularly invited to attend this course.
Expenses
The course fees are BRL 150.00 (about USD 90) for students (ID required), BRL 150.00 for members of the GCP-IBP, and BRL 250 (about USD 150) for professionals.
Contact
For further details, contact Prof. Dr. Antonio Augusto Franco Garcia This email address is being protected from spambots. You need JavaScript enabled to view it.
Registration and notification
There will be previous selection of applications, with a maximum number of 40 participants. Students and researchers belonging to the Integrated Breeding Platform of the Generation Challenge Programme (GCP-IBP) and/or to the graduate programme in Genetics and Plant Breeding (ESALQ/USP) will receive preferential treatment. For registration, send an email (in English) to A Augusto F Garcia ( This email address is being protected from spambots. You need JavaScript enabled to view it. ) naming your institute and stating the reasons why you want to take the course.
On December 4th applicants will be notified of the final decision and will receive instructions about how to pay the fee.
For more information about this course, please visit the course information page at the Department of Genetics (ESALQ/USP).