Venue: 2014 General Research Meeting
Tuesday, 19 August 2014 15:21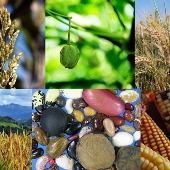 This year's General Research Meeting (GRM) will be held in Rayong, Thailand (about a 2-hour drive from Bangkok).
Initially, the GRM was to be in Senegal, West Africa. Unfortunately, due to growing concern on the Ebola epidemic in the region, we have regretfully had to change the venue.
We apologise for the inconvenience this late confirmation of the venue may cause.
Dates remain unchanged, ie, 7th–10th October 2014.
More details on the GRM will be posted to this page.