Vacancies: Software Engineers
Monday, 10 January 2011 18:00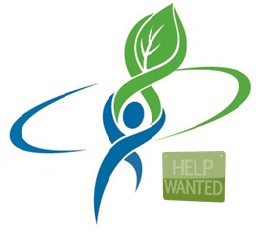 The Generation Challenge Programme (GCP) is currently seeking to recruit a team of three dynamic and innovative software engineers to develop software for the Integrated Breeding Platform (IBP). Through the $20m IBP project, GCP seeks to improve the efficiency of plant breeding initiatives worldwide by integrating molecular techniques and advanced information management into traditional breeding practices. Essential to this work are software tools that aid molecular plant breeders in deciding which parental lines are to be included in crosses and what subsequent selections are to be made based on all available phenotypic and molecular data. These tools will be developed using the open-source cyber infrastructure of iPlant Collaborative (funded by the National Science Foundation, USA) and will be assembled into an Integrated Breeding Workbench designed as a configurable workflow management system.
The team of software engineers will comprise one Senior Software Engineer/Team Leader and two Software Engineers, each with a specific specialism. Candidates must have at least a BSc in Computer Science and substantial specialist software engineering experience.
The Senior Software Engineer will be responsible for translating design requirements into software specifications for informatics tools, working with iPlant developers to understand and deploy the iPlant API and SDTK informatics tools, managing a group of software engineers to develop the IB Workbench, and ensuring best practice is followed for open-source software design, development and distribution – and documented – to ensure quality, maintainance and extension of the IB Workbench.
The Senior Software Engineer will report to the GCP Theme Leader for Bioinformatics and Crop Information. She/he will be a member of the IB Workbench implementation team and interact closely with subject-matter specialists as well as with users of the IBP.
The Software Engineers will be responsible for contributing to the development of an open-source informatics workbench to support integrated plant breeding projects. This includes

implementing software according to the project specifications;
contributing to the development of professional processes, procedures, and standards for delivering quality products;
working within established development standards and methodologies;documenting and promoting best practice and patterns; and,
evaluating/researching current and new software development technologies.
More details
One Software Engineer will have significant back-end experience, while the other will focus mainly on GUI.
Both Software Engineers will report to the Senior Software Engineer. All three positions are based with the iPlant development team at The University of Arizona, Tucson, USA, and are for a fixed-term contract of two years, with possibility for renewal subject to performance and funding.
Application deadline (all three positions): 15th February 2011
For further details on the position, organisation and on how to apply, please download the relevant vacancy announcement: