Third International Conference on Plant Molecular Breeding
Monday, 19 April 2010 19:00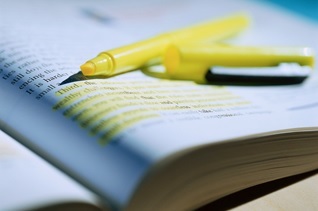 Plant scientists from around the world with an interest in molecular breeding will come together in Beijing, China, fom 5–9 September 2010 for the Third International Conference on Plant Molecular Breeding (ICPMB).
The scientific programme will include plenary sessions in the morning for four days and concurrent sessions/workshops and poster sessions in the afternoon.
Topics for the plenary sessions (one or two speakers on each subject) include:
| | | |
| --- | --- | --- |
| The role of plant breeding in meeting food security | Molecular breeding platforms | New theories/concepts in plant molecular breeding |
| Applied plant genomics | New transgene technologies, products and markets | Bioinformatic technology and analytic tools for plant molecular breeding |
| Gene/pathway discovery and functions | Crop germplasms and genetic diversity | |
| Epistasis/epigenetics | New technologies in plant molecular breeding | |
A broad range of topics for the afternoon parallel sessions will be on offer.
Registration
Earlybird deadline (for reduced fee of US$550 for regular participants, US$650 for industry participants and US$350 for student participants) is 30th April 2010. For cost of registration before and after 31st July, please consult the Conference website.
Papers and abstracts
Full length paper: The full length papers will be published in a special issue of Molecular Breeding, if the submission is accepted by the journal.
Abstract: Abstracts will be collected and presented in the proceedings, which will be indexed in the Chinese Proceedings of the Conference. Full details on the required presentation of abstracts are on the Conference website.

Deadline for submission of (voluntary) abstracts and posters:

15th August 2010
Fellowships
The conference will provide full or partial support to up to 15 researchers/students from developing countries in Africa and Asia. Applicants must submit research results to the conference in the form of an oral presentation or poster. Application should be submitted to Dr. Judy Lee at This email address is being protected from spambots. You need JavaScript enabled to view it. or This email address is being protected from spambots. You need JavaScript enabled to view it. before 30th April 2010. Acceptance letters with details will be sent to awardees by the end of July 2010.
For more information on the event and on how to apply, please visit the ICPMB website.