The A to Z of drought phenotyping explained in forthcoming book from GCP
Wednesday, 10 November 2010 18:00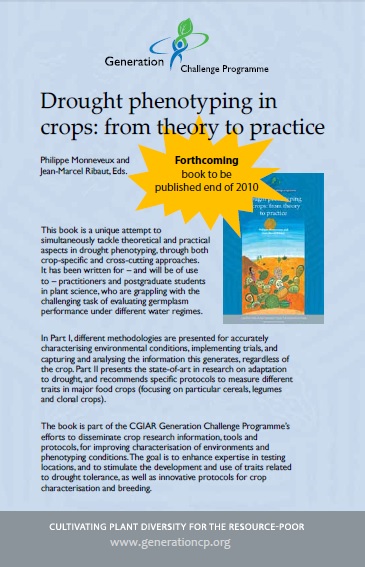 GCP will soon be publishing a book entitled 'Drought phenotyping in crops: from theory to practice'. This book takes a deep dive into the complex world of drought phenotyping in crops. Featuring chapter contributions from more than 80 distinguished scientists, it is edited by Philippe Monneveux (formerly GCP Subprogramme Leader) and Jean-Marcel Ribaut (GCP Director).
The book will be published under the Creative Commons licence, thereby ensuring the widest possible dissemination.
More details – including chapter titles, authors and a preface – are in the book preview.