Special announcement: 3rd Call for GCP's Genotyping Support Service
Wednesday, 06 January 2010 18:00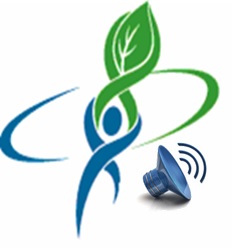 Following on from the recent announcement regarding the extension and re-submission of proposals for the GCP's Genotyping Support Service (GSS), we wish to update you on a few key points:
1. In light of the recent Christmas break which appears to have interrupted the submission process since we could not provide backup support where needed, please note that the deadline for submissions of GSS proposals has been re-extended to Sunday 17th January 2010. This new deadline supersedes both the recent 4th January 2010 extension announced on our website, as well as the original deadline of 15th December 2009, as announced in Issue 41 of GCP News.
2. All applicants are asked to take note of the following:
Regretfully, we have recently become aware that due to technical problems, the latest version of the GSS Request Agreement form was not accessible to all members of the public from our website. Please note that the PDF document here (indicated as 'Dec 2009' version in the footer) is the final and definitive version of the GSS Request Agreement form, replacing all previous versions (including the updated version disseminated on November 17th). Participants who have started working on, or who have already submitted a proposal must therefore complete and submit the above form, replacing any previous versions of the form. Please note that GSS proposals submitted with previous versions of the GSS Request Agreement form are invalid and cannot therefore be accepted.
3. For those who have already completed and submitted their proposals online, we invite you to take advantage of this window of opportunity to check the following:
i. that your submission is complete and that all necessary requirements, including the completed Genotyping Service Request Agreement form and the List of germplasm have been fulfilled.
ii. that the status of your proposal is indeed marked as 'Submitted' on the online system. Please note that saving changes on the system without thereafter hitting the 'Submit' button will mean that your application has NOT been sent to GCP, so please check this particular detail carefully to ensure you are satisfied that the proposal has indeed been submitted successfully, and not just saved on the system.
4. In the event that you have already submitted your form and need to make changes but are experiencing difficulties in accessing the submitted form on the system, please contact Humberto Gomez for assistance, with copy to This email address is being protected from spambots. You need JavaScript enabled to view it. . These people should also be contacted if you face any other technical or system-related difficulties.
5. In regards to the scenario outlined in point 4 above (whereby you have already submitted a proposal but wish to make changes), please do NOT submit an entirely new application as any subsequent or duplicate forms under the same name will be disregarded by the system.
For those who have not yet submitted or started working on a GSS proposal but would like to do so, please visit our Capacity-building corner.
Extending our sincere apologies for any inconvenience caused as a result of these system-related errors, and thanking you in advance for your patience.