Plant Geneticist, Marker-assisted breeding specialist vacancy with CIRAD
Wednesday, 29 September 2010 19:00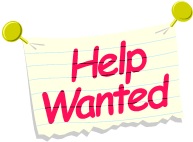 CIRAD, (Centre de coopération international en recherche agronomique pour le développement, France) invites applications for the position of Plant Geneticist, Marker- assisted breeding specialist.
This post-doctoral fellow position is open to plant geneticists who have a background in marker-assisted breeding theory, good skills in data analysis, experience in biostatistics/informatics, with an interest in international research for development and fieldwork in the tropics. Applicants should also be able to communicate in both French and English.
The successful candidate will be involved in a sorghum marker-assisted breeding research programme in Mali, and will contribute to a collaborative project (Improving sorghum productivity in semi-arid environments of Mali through integrated MARS). The MARS project is a joint initiative between the CGIAR Generation Challenge Programme (GCP) and L'Institut d'économie rurale (Mali), CIRAD (Montpellier) and Syngenta Seeds (Toulouse). The role includes definition and follow-up of phenotyping experiments as well as methodological developments for data analysis.
Deadline for applications: 15th October 2010
For further details on the position, organisation and on how to apply, please visit the CIRAD website.