Online course – The age of sustainable development
Tuesday, 03 December 2013 13:20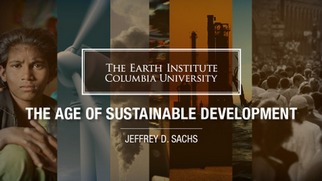 Offered by Columbia University, USA, this free online course starts on January 21st 2014, and will be taught through one-hour lecture videos, requring a time commitment of 5–7 hours per week, spread over a 14-week period.
It is open to all interested students.
The course provides an introduction to the interdisciplinary field of sustainable development, drawing on the most recent developments in the social, policy, and physical sciences. The fundamental question is how the world economy can continue to develop in a way that is socially inclusive and environmentally sustainable.
The Course Instructor is Jeffrey Sachs, of Columbia's Earth Institute.