New staff on board at GCP Headquarters
Monday, 26 April 2010 19:00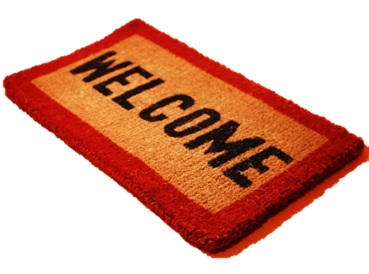 GCP's Headquarters has strengthened its capacity in recent months through the arrival of two new staff members.
Fred Okono, of Kenyan nationality, came on board in early December 2009 as a Consultant for the recently renamed 'Integrated Breeding Platform' project (formerly 'Molecular Breeding Platform'). Fred has a background in capacity development, organisational design & development, and journalism. He has previously worked in various capacities in education and training, the non-governmental sector, and on various consultancies. At GCP, Fred has been working with other team members on the Integrated Breeding Platform, the GCP Workflow Management System and Communication.
Mae Christine Maghirang also joined the team as a Consultant in December and works closely with GCP's Projects Office, providing analytical and operational support on a variety of accounting and finance operations. She serves at GCP on a half-time basis, combining it with Programme Administrator duties at our host centre – Centro Internacional de Mejoramiento de Maíz y Trigo (CIMMYT). Mae Christine previously worked at the International Rice Research Institute (IRRI) in her native Philippines for five years, gaining valuable expertise and experience in establishing accounting functions, systems and best practices and in project monitoring and reporting.
Please join us in welcoming Fred and Mae Christine to the team!