HarvestChoice targets agricultural investments
Thursday, 26 February 2009 18:00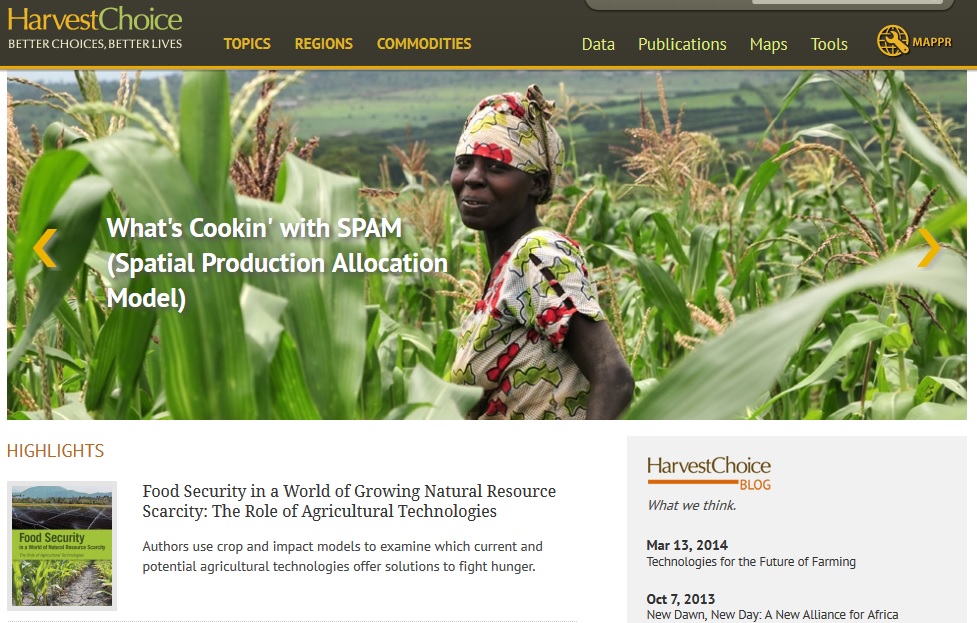 The HarvestChoice initiative has launched a comprehensive collection of data products designed to better inform strategic policy and investment decisions aimed at improving farm productivity and profitability, and market development. The website is intended to be the 'go-to' resource for analysts and decision-makers seeking integrated, consistent and spatially-referenced information, provided in an interactive portal.
The data collection focuses on factors relevant to crop production and marketing in Sub-Saharan African (SSA) agriculture, such as climate, soil and pest conditions and constraints, current and future cropping systems geography and performance and access to markets. Recognising the site-specific nature of many interventions designed to boost productivity, especially in the rainfed systems common throughout SSA, HarvestChoice takes a spatial approach, using interfaces built around open-source platforms such as Google Maps.
By providing both public and private investors with an increasingly broad and in-depth understanding of major production and marketing challenges and opportunities, HarvestChoice hopes to shed light on the potential payoffs to productivity-enhancing innovations for smallholder farmers, as well as how to promote the commercialisation of smallholder agriculture.
The HarvestChoice website will be continuously updated and improved over time.
HarvestChoice was launched in October 2006 and is jointly led by the International Food Policy Research Institute (IFPRI) and the University of Minnesota's International Science and Technology Practice and Policy (INSTePP) programme.