GCP kicks off Wheat CI meetings in India and China
Friday, 05 March 2010 18:00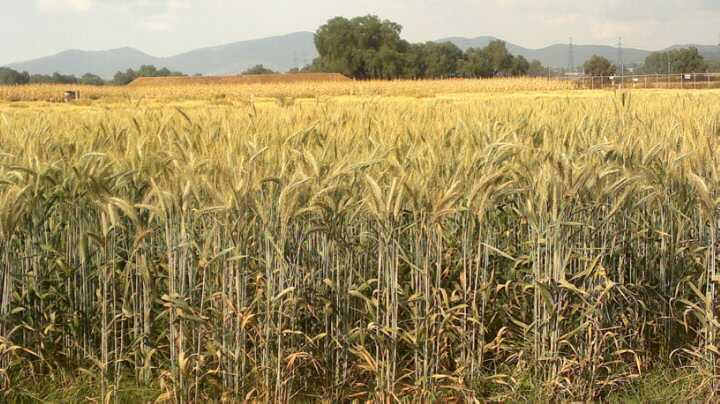 After months of preparatory discussions and virtual interactions, GCP wheat collaborators were finally brought together in February for twin meetings which took place in India and China, marking, together, the official launch meeting of GCP Challenge Initiative (CI) Improving drought tolerance in wheat for Asia, often referred to by its collaborators as 'Wheat in Asia'.
Wheat in Asia is one of the seven GCP CIs that are a key priority for GCP in Phase II (2009–2013). The wheat CI is a joint China–India research initiative led by scientists from both countries, working in close liaison with several GCP partners to breed heat- and drought-tolerant wheat.
The launch meeting for the Indian CI, which took place on 22–23 February in New Delhi, and which was hosted by the National Academy of Agricultural Sciences, centred its discussions on the theme of Molecular breeding and selection strategies to combine and validate QTLs for improving water-use efficiency and heat tolerance of wheat in India. There was much to be covered across the course of a two-day programme, which included – among other things – a technical session on project objectives, strategy and milestones; and sessions on capacity-building, data management and product development plans. A key outcome of the meeting was the finalisation of the proposal. Decisions on targeted deadlines and expected outputs were also taken. The meeting was rounded up by a field visit to some local wheat fields, including the proposed site for the phenotyping facility development.
The launch of the Chinese wheat CI took place immediately after its Indian counterpart on 25–26 February in Beijing, China, and focused on Breeding and selection strategies to combine and validate QTLs for WUE and heat tolerance in China. The meeting, hosted by the Chinese Academy of Agricultural Sciences (CAAS), involved discussions on the CI workplan, focusing on the main themes of germplasm (ie, its availability and logistics of distribution), phenotyping sites and protocols, and genotyping. Timelines and milestones were agreed upon, and matters of data management and curation as well as training and capacity building were discussed. As in the Indian CI launch workshop, the group learnt about preparation of solid delivery plans from GCP Product Delivery Leader Larry Butler, before taking advantage of a designated timeslot to prepare their own delivery plans on-site at the meeting. The formulation of such Delivery Plans marks a key element of GCP's highly structured approach towards the Wheat Challenge Initiative, an approach which is also strengthened by the project-specific breeding schemes jointly designed with SP3 Leader Xavier Delannay, in close consultation with project teams. This structured approach aims at not only ensuring delivery but also long-term and sustained impact beyond the project horizon.
For more information on the two workshops, including a Feature story, agendas and lists of participants, please visit our Workshop resources page within GCP's Capacity-building corner. Additional presentations from the events will be made available in due course.
More information on GCP's Challenge Initiatives is available here.