GCP Director's opinion piece published in SciDev.Net
Wednesday, 23 July 2014 10:52
Partnerships in research for development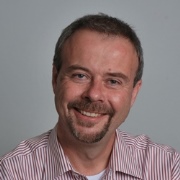 Jean-Marcel Ribaut
Read all about the nexus in agricultural research for development (R4D) where 'upstream' innovation meets 'downstream' applications – the place where GCP operates, as Jean-Marcel Ribaut, GCP's Director, explains in his opinion piece.
Published on SciDev.Net on 9th July 2014, the piece is entitled How to build research partnerships that benefit farmers. It begins by describing the nature of agricultural R4D, and possible problems and pitfalls, such as fragmented activities or poor communication resulting from research being stretched the length and breadth of the research river, where 'upstream' and 'downstream' research do not traditionally (or necessarily) mix.
Enter the CGIAR Generation Challenge Programme, a clear example of an initiative that has forged effective research partnerships throughout its 10-year lifetime. Jean-Marcel sketches GCP's two phases which kept partnerships at the forefront: Phase I's predominantly 'competitive' nature where 'integrative partnerships' were a necessary feature of the open calls; and Phase II's commissioned research which similarly encouraged strong partnerships, taking no 'alibi' partnerships in the process. He also recognises failures along the way – providing valuable lessons learnt.
Jean-Marcel describes the 'model pupil' that is GCP, a Programme that excels in more subjects than genetics, genomics and informatics. It turns out that GCP is also adept at:
chemistry – successfully combining elements to produce effective and enduring partnerships over the years
geology – having found the precious gem described by Jean-Marcel as "an intangible spirit and culture based on mutual trust, respect and a genuine desire to complement the work – and to tap the skills – of other partners"
gastronomy – blending gourmet ingredients such as a constant desire to help and passing leadership on to the next player in the delivery chain to build promising projects into focused commissioned work.
Jean-Marcel ends with a cautionary note about the GCP model, and offers advice on how to strike the right management balance to nurture a network spirit. Access the full article
Below: Nurturing a network sprirt at GCP's 2013 General Research Meeting