Fifth International Training Course at NBPGR
Thursday, 05 August 2010 15:18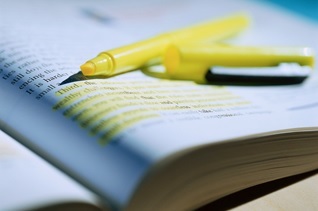 Fifth International Training Course at NBPGR
The National Bureau of Plant Genetic Resources (NBPGR)-Bioversity International Centre of Excellence is to hold its Fifth International Training Course, entitled "In Vitro and Cryopreservation for Conservation of Plant Genetic Resources: Current Methods and Techniques", from 15th to 27th November 2010 at NBPGR, Pusa Campus, New Delhi, India. This will be a practical, hands-on course, designed for those currently involved in the development and use of in vitro and/or cryopreservation techniques for the medium to long-term conservation of vegetatively propagated and non-orthodox seed species.
This course aims to:
Improve skills of participants in using tissue culture techniques for conservation and management of PGR
Equip participants with essential knowledge necessary for developing and using cryopreservation techniques
Enhance the use of in vitro conservation and cryopreservation protocols for germplasm of crops relevant in their countries
Acquaint the participants with molecular techniques for PGR management
Understand the underlying principles of stress tolerance during processing for conservation
The Centre of Excellence aims to provide training opportunities to enhance the capacity of national programmes for using in vitro and cryogenic techniques for conservation of plant genetic resources. This Centre is equipped with advanced facilities for in vitro conservation, particularly cryopreservation, and staffed with knowledgeable and experienced resource persons for imparting theoretical knowledge as well as hands-on training.
Eligibility
Applicants must have prior experience in and/or be actively working on in vitro conservation and cryopreservation of PGR, stress responses in vitro and ex vitro and using molecular marker techniques in their own work.
Expenses
This is a fee-based course and participants are encouraged to seek assistance from their own organizations or other funding agencies. However, both Bioversity International and NBPGR will make efforts to identify sources of funding for a few full or partial scholarships. The course fees are US$1,700 for non-Indian participants and Rs 25,000 for Indian participants and include the following:
Lecture and course materials
Local transportation
All meals / Tea / Coffee
Accommodation
Administration charges
Deadline for submissions: 30 September 2010
Maximum number of participants: 15
For further information contact:
Dr. D. C. Bhandari, Director, National Bureau of Plant Genetic Resources
Email: This email address is being protected from spambots. You need JavaScript enabled to view it.
www.nbpgr.ernet.in
or
Dr. P.N. Mathur, South Asia Coordinator, Bioversity International, Sub-regional Office for South Asia
Email: This email address is being protected from spambots. You need JavaScript enabled to view it.
www.bioversityinternational.org