Data Manager/Training Specialist vacancy
Thursday, 08 July 2010 19:00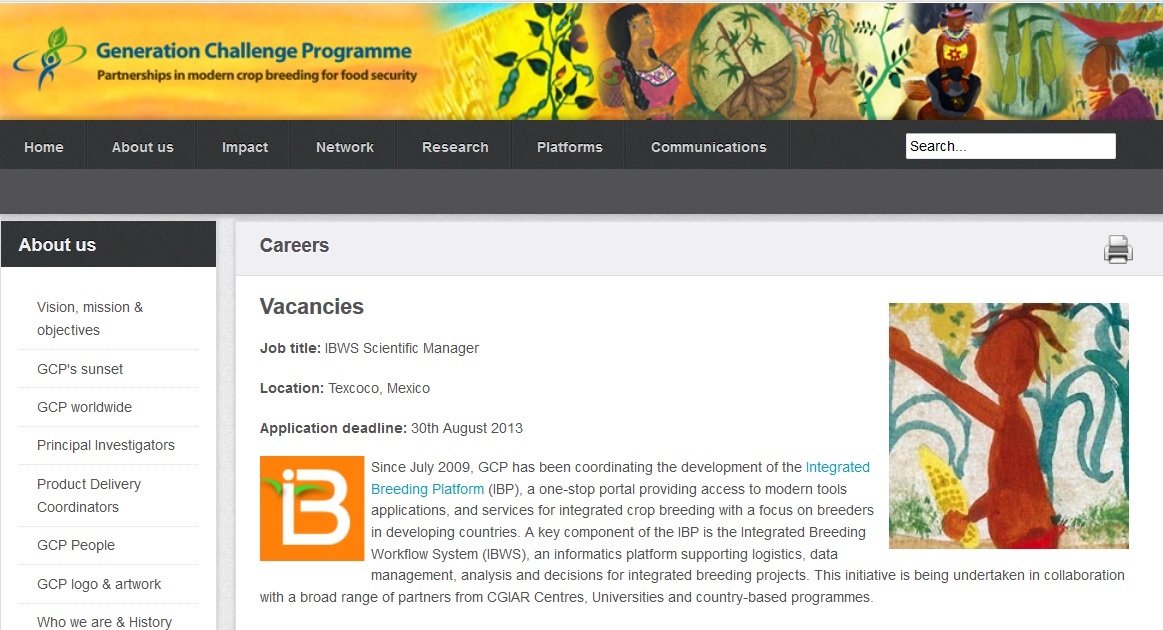 The Generation Challenge Programme (GCP) is seeking a Data Manager/Training Specialist who will manage the crop registry of GCP, provide technical support and training to project investigators and users of the Integrated Breeding Platform (IBP). She/he will maintain, update and curate the crop registry and provide support to the users in accessing it. She/he will work with the IBP Informatics Coordinator in handling training, writing training materials and providing technical support to the users of the IBP informatics tools.
The Data Manager will report to the Informatics Coordinator of the IBP and will interact with project investigators and users of the Informatics Breeding Platform to ensure that the data generated by the platform are well managed and technical support to the use cases are timely and properly done. This international position, based at GCP headquarters in Mexico, is for a fixed-term contract of three years, with possibility for renewal subject to performance and funding.
Deadline for applications: July 15, 2010
For further details on the position, organisation and on how to apply, please download the Vacancy Announcement.