Breeding Services Manager vacancy
Thursday, 08 July 2010 19:00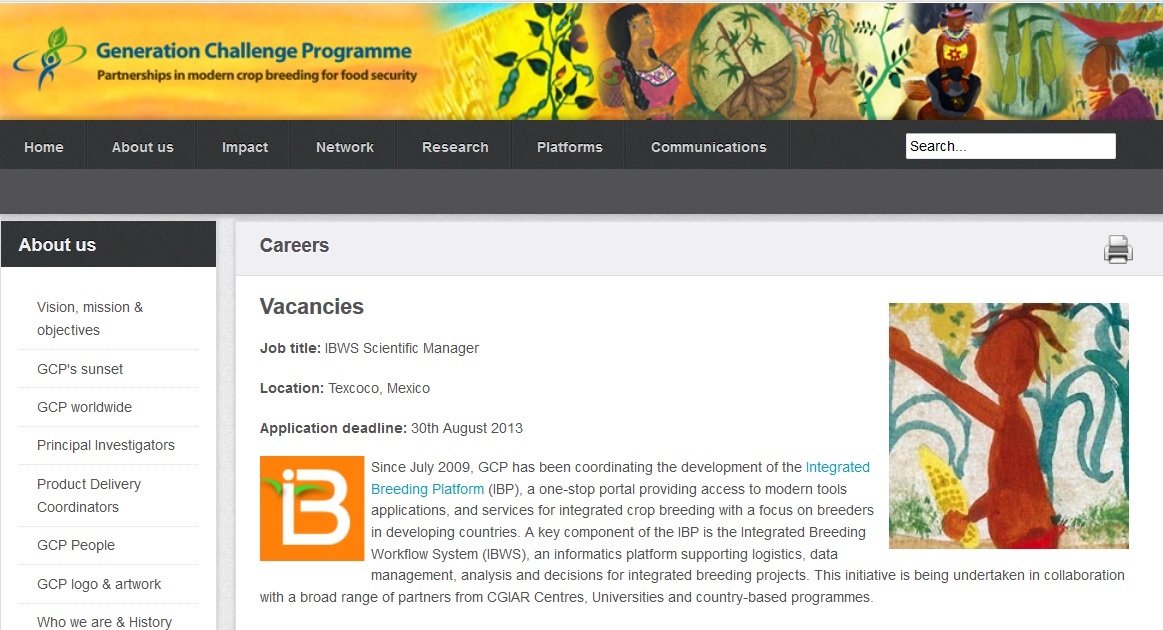 The Generation Challenge Programme (GCP) is seeking a Services Manager who will manage the marker services and trait and metabolite services provided by the GCP as part of the Integrated Breeding Platform (IBP). The marker services of the IBP currently consist of a combination of low-throughput SSR genotyping laboratories and high-throughput SNP genotyping services contracted to service the needs of molecular breeders and other scientists associated with the IBP and other GCP-supported projects.
The Services Manager will report administratively to the Platform Manager but will also work closely with the Integrated Breeding Leader for strategic issues. She/he will interact closely with the users of the IBP (primarily molecular breeders and traditional breeders integrating markers into their breeding programmes) and with services providers to ensure that the users' needs are met and to assess future needs. This international position, based at GCP headquarters in Mexico, is for a fixed-term contract of three years, with possibility for renewal subject to performance and funding.
Deadline for applications: July 23, 2010
For further details on the position, organisation and on how to apply, please download the Vacancy Announcement.