Go back to Legumes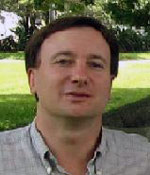 Educational background
Ph.D. 1998, Cornell University, USA; M. Sc., University of Puerto Rico; B. Sc. Cornell University. Postdoctoral training at Cornell University (Department of Plant Breeding and Institute for Genomic Diversity).
Role in the TLI project
Principal Investigator – Objective 3 for Common Beans. Research on inheritance of drought tolerance through diversity/association mapping, QTL analysis and marker development. Improvement of Andean genotypes through recurrent selection, pedigree selection and advanced backcross breeding.
Scientific interests
Research interests are in tagging traits that are important for common bean production in the tropics and evaluating and using the genetic diversity in common bean and related species for crop improvement. We have developed the first comprehensive set of microsatellite markers for common bean that permits readily usable, site-specific PCR markers for mapping and are developing EST and SNP based genetic markers for map saturation. We have analyzed national and international collections of germplasm for population structure and have begun association mapping with phenotypic data on these collections. We have also used marker technologies to evaluate quantitative trait loci for abiotic and biotic stress tolerance with an emphasis on drought stress and adaptation to low P or high Al soils. We also specialize in developing assays for marker-assisted selection of various important disease pathogens and insect pests of beans.
Professional affiliation
Active member of Bean Improvement Cooperative, Bean Genetics Committee, American Society of Crop Sciences, American Society of Botany.
Publications
The following three papers are highly relavant to the TL1 project
Blair MW, Díaz JM, Hidalgo R, Díaz LM, Duque MC (2007) Microsatellite characterization of Andean races of common bean (Phaseolus vulgaris L.). Theor Appl Genet 116: 29-43
Blair MW, Fregene MA, Beebe SE, Ceballos H (2007) Marker Assisted Selection in Common Beans and Cassava. In E. Guimaraes (ed.) Marker-Assisted Selection. Current status and future perspectives in crops, livestock, forestry and fish. FAO. Chp 7: p.81 – 116.
Blair MW, Giraldo MC, Buendia HF, Tovar E, Duque MC, Beebe SE (2006) Microsatellite marker diversity in common bean (Phaseolus vulgaris L.) Theor Appl Genet 113: 100–109.