What's cooking in our kitchens?
Monday, 01 July 2013 12:49
So what have we been up to lately? Plenty! Here's but a selection of some of our exciting events...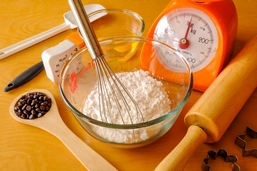 Right now as we 'speak', the Integrated Breeding Multiyear Course (IB–MYC, launched in 2012) is at full sail, running its 2013 session for the South and Southeast Asia group all this week and next week, having covered for the Western and Central Africa group earlier in April, and with the Eastern and Southern Africa group slated for October 2013.
Last month, our Integrated Breeding Platform (IBP) held its annual meeting.
Prior to that in May was the annual gathering of our Tropical Legumes I (TLI) project. Presentations from the meeting are available from TLI Project Leader, This email address is being protected from spambots. You need JavaScript enabled to view it. .
Finally, the 'Grand Gathering Grandmother' of them all will be the 2013 GCP General Research Meeting (GRM) in September. The GRM is held once every two years, and the last GRM was in 2011 (with presentations also recently posted on SlideShare). We'll be posting information on the 2013 GRM at this page. GRM attendance is by invitation only.
Events aside, we've been feverishly beavering away on a bunch of new videos and stories, and we'll bring these to you as we finalise them. Therefore, please stay tuned! Meantime, we invite you to our 'cybrary' to view our videos and peruse our blogposts.
And if you haven't already done so, do also please subscribe to our e-newsletter, GCP News.