Tune in to our podcasts − 'Radio GCP' for you!
Thursday, 20 December 2012 17:31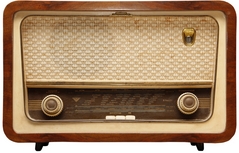 Our newest production on 'Radio GCP' is a conversation with Matthias Wissuwa, where he tells us about his work on PSTOL1 – the gene on the Pup1 locus that does wonders for enhancing phosphorus (P) intake by rice plants (hence the moniker, Pup1 for 'phosphorus uptake'). Please tune in to hear directly from Matthias in the short podcasts titled Episode 3.1 and Episode 3.2. Alternatively, you can read all about it on this blogpost.
But coming back to the podcasts, that's not all we have for you. You'll also find several podcasts from earlier on in the year, on our hands-on efforts to improve research site infrastructure for our developing-world partners. These podcasts capture conversations with Xavier Delannay, GCP's Director of Research, and with Hannibal Muhtar, the specialist GCP contracted for this task.
For your listening pleasure, we offer you the choice of either tuning in to the full interview in a single podcast, or to home in to your particular area of interest through the 'mini-podcasts' which are extracts from the full interview.
And just as for the Pup1, we also have it all in writing here, should that be your preferred medium.