Synchronised symphony strikes a high note: blogpost quartet perform GCP's signature tune on the spirit of sharing
Thursday, 27 February 2014 15:15
Rallying the crop-breeding community at the IBP crossroads to cultivate change, trust and a technological transformation

The Integrated Breeding Platform (IBP) is GCP's flagship initiative, being a web-based one-stop shop for information, analytical tools and related services to design and carry out integrated breeding projects. But what exactly does that mean? The four afore-mentioned blogposts go a long way to putting several fundamental facets of the IBP into sharp focus…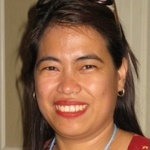 Arllet Portugal
Mark Sawkins

Yemi Olojede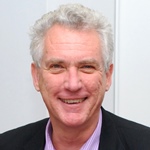 Graham McClaren
The first
movement
of this IBP-themed blog
opus
introduces us to IBP's Data Management Leader, Arllet Portugal. We begin the piece in
andante
, as this 'building-blocks' blogpost takes us on a gentle promenade from Arllet's family history in the rice fields of the International Rice Research Institute in The Philippines, which explains her attachment to agricultural research from an early age, then traces her leap to Mexico to 'walk with giants' in crop informatics at CIMMYT and GCP. At IBP, Arllet now sports a 'SHARP' outfit, as she expertly teaches trainees to design field trials with IBP computer program, the IB Fieldbook. To find out exactly what we mean by
SHARP
data management, get to grips with the IB Fieldbook, and learn how Arllet's work with people is driving forward improved crop breeding, check out the blogpost
here
.
In the second movement, we speed up the tempo to run with the champions supporting molecular-breeding techniques in developing-country programmes, under the expert baton of Marker Maestro, Mark Sawkins, Manager of IBP's Breeding Management System (BMS). In this post, Mark regales us with tales of virtuosity in plant genetics, integrated breeding, and we learn all about Mark's workbench, the BMS, which recently released its reloaded version revealing an array of improvements and incorporating user feedback. You can learn how Mark is the musical bridge to this piece – linking researchers with BMS technology, engaging local heroes and heroines to champion the cause of molecular breeding technology adoption, and undertaking crucial and amicable interaction with the private sector – all played in the right key. More
Staying with the pace, but building to a crescendo, our third movement gives a clear insight into an African agronomist's first-hand experience of working with the IB Fieldbook. Yemi Olojede (of Nigeria's National Root Crops Research Institute – NRCRI) first had a personalised prelude to agriculture from his father, a Nigerian cocoa farmer, which instilled in him a love for all growing things. He is now the Coordinator-in-charge of the Cassava Research Programme at NRCRI, a Super-User of the IBP, and more specifically of the IB Fieldbook. Yemi's role as conductor is crucial as he coordinates an entire orchestra of diverse African researchers, bringing them the latest IBP technology, instructing them to use electronic tablets to input data directly in the field, and much more…
And so we come to the grand finale of our musical-technological interlude with a befittingly stately movement, an adagio – literally meaning 'at ease' – and who could be more 'at ease' with the whole IBP symphony than Graham McLaren, GCP's Bioinformatics and Crop Information Leader, Chair of the IBP Workbench Implementation Team and member of the IBP Development Team? Graham has been a part of the IBP since the first melodic notes were scribbled and struck, way back in 2009. In this blogpost, he takes us back to before the era of IBP's creation to explain how and why the initiative came into being, and how it provides that all-important common rehearsal room for the crop-breeding community. Once more, he keeps score on the people at the heart of IBP – from users to trainers to funders and partners, and goes beyond, into IBP's Phase II and the future. More
As an encore, our audience is encouraged to click on the links in the footnotes of every piece, to delve deeper into the harmonious sounds of IBP. Pleasant reading!
And if you're intrigued by the 'GCP spirit' in matters scientific that brought this all to be, all is explained here.