Retooling developing-country crop breeders: IB–MYC 2014 on course
Thursday, 29 May 2014 12:45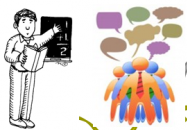 The Integrated Breeding Mutiyear Course (IB–MYC) has entered its third and final year. Implemented through our Integrated Breeding Platform (IBP), IB–MYC aims to promote and enable the adoption of modern molecular-breeding (MB) strategies and facilitative informatics technologies by developing-country breeding programmes. See summarised course outline in the diagram below.
The IB–MYC training programme is spread over three years (starting April 2012), cumulatively adding up to six weeks of intensive face-to-face training workshops supported by online and other resources made available through the Integrated Breeding Platform website.
Target groups are Eastern and Southen Africa, West and Central Africa, and South and Southeast Asia. In this final year, the first session, ending tomorrow (it ran May 19th to 30th), is for a regionally mixed group with a concentration on West Africa, while the second and third sessions in 2014 (September and November) will be for all regions.
IB–MYC facilitators and trainers are from GCP, Wageningen University and Research Centre (WUR), Cornell University's Institute of Genomic Diversity (IGD) and the International Crops Research Institute for the Semi-Arid Tropics (ICRISAT), as well as from the IBP Data Management Community.
Links: IB–MYC | Integrated Breeding Platform | Capacity building | IBP communities | GCP events