Poverty as malnutrition, and poverty eradication through abundant harvests
Wednesday, 15 October 2014 18:40
In recognition of the International Day for the Eradication of Poverty, October 17th, we at GCP have returned to our roots to reflect once more on our original understanding of poverty, which has stood the test of time and guided our mission from then up to our imminent sunset.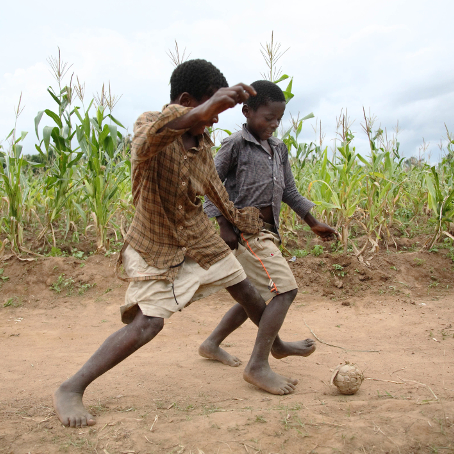 From the inception of GCP, it was important for us work out how we could have the biggest possible impact in eradicating poverty and hunger, and a purely monetary definition of poverty did not seem to fit the bill. Instead, we used data on numbers of stunted children as an indicator of true poverty to target our activities, combining these with data on where drought was most prevalent worldwide. These are the areas where improved crop varieties can make the biggest difference to rural people.
Read our blogpost for more of our thoughts on how crop breeding contributes to eradicating poverty and transforming lives, how we have tried to maximise and measure our impacts and our call for collective action in agricultural research (which closely mirrors the theme of this year's International Day for the Eradication of Poverty). Text not your cup of tea? The blogpost is photo-rich, so let the world's children delight you as they take you on a global tour to far-flung farming communities.
Enjoy the game, but keep off the plants! Boys play football next to maize fields in Khulungira, central Malawi.