Phase II of Tropical Legumes project approved
Tuesday, 29 June 2010 19:00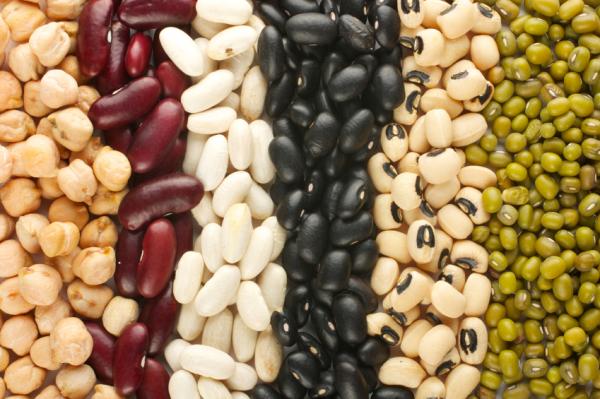 GCP is delighted to announce the approval and commencement of Phase II of the 'Tropical Legumes I' project following the submission of a research proposal to the Bill & Melinda Gates Foundation and other funders earlier this year. Phase I of the project, which is formally known as Improving tropical legume productivity for marginal environments in sub-Saharan Africa and South Asia, commenced in 2007 and ended on April 30th 2010. Phase II will span four years (2010 – 2014), having seamlessly commenced on May 1st, 2010 at the conclusion of Phase I.
The overall objective of TLI Phase II is to improve the productivity of groundnut, cowpea, common bean and chickpea for sub-Saharan Africa through the application of modern breeding approaches. Research activities in Phase I resulted in significant increases in the genomic tools for these legumes, a thorough knowledge of drought tolerance traits, as well as markers available for specific diseases. TLI Phase II will emphasise the 'application' of these outputs obtained during the first phase, using the genetic resources and genomic tools developed.
This second phase also has a strong capacity-building component that will build on Phase I efforts to improve human resources and local infrastructure. It will be implemented in close partnership with institutions in the target countries – EIAR in Ethiopia; University of Nairobi and KARI in Kenya; ECABREN, ART/DRD and LZARDI in Tanzania; INERA in Burkina Faso; IRAD in Cameroon; INRAN in Niger; IITA in Nigeria; ISRA in Senegal; SABRN and DART in Malawi; and AREX in Zimbabwe. The research activities will also be carried out in collaboration with our twin project Tropical Legumes II at ICRISAT, and also dovetail with GCP's Integrated Breeding Platform initiative and the GCP Challenge Initiatives on chickpea and cowpea.
The total budget for TLI Phase II is US$12,118,970, of which the Bill & Melinda Gates Foundation is providing US$8,468,135, with additional support from GCP's other key funders.
More details on the project's second phase are available in the Phase II project proposal narrative.
For more information on Phase I of the Tropical Legumes project, please visit the TLI website. Please note that the website will be updated in order to reflect the current realities of Phase II activities in due course.