New face at GCP
Friday, 30 November 2007 18:00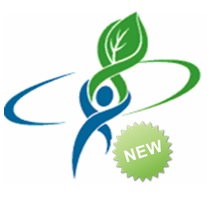 The Generation Challenge Programme is delighted to announce the arrival of Nosisa Mayaba, an Associate Scientist in Subprogramme 5. Nosisa, of South African nationality, holds a PhD in Botany (Plant Eco-physiology) from the University of Natal, South Africa. She brings to the team her broad range of experience in the field of biological sciences, together with her keen interest in research on physicochemical stresses and their effects on crop productivity. More specifically, her research has focused on physiological and biochemical aspects, including photosynthesis, chlorophyll fluorescence, carbohydrates, enzymes and proline analysis.
Nosisa previously worked as a Senior Researcher in the Biotechnology Division of Agricultural Research Council-Vegetable and Ornamental Plant Institute in Pretoria, South Africa. She joined the GCP team at its Headquarters in Mexico on 1st December. Among other assignments, she will work with the SP5 Leader, Carmen de Vicente, in applying the GCP Strategic in relation to capacity-building to ensure capacity-building programmes effectively links with the expected outputs of each Subprogramme and meet GCP objectives. In addition, Nosisa will play a vital role in implementing Objective 6 (Provide Training and Capacity-building for Sub-Saharan African Scientists) in the recently launched project 'Improving tropical legume productivity for marginal environments in Sub-Saharan Africa'.
GCP is very pleased to have her on board. Please join us in welcoming Dr. Mayaba to the team!