Legumes-to-Legumes: TLI and TLII twinning in the tropics
Monday, 20 May 2013 12:28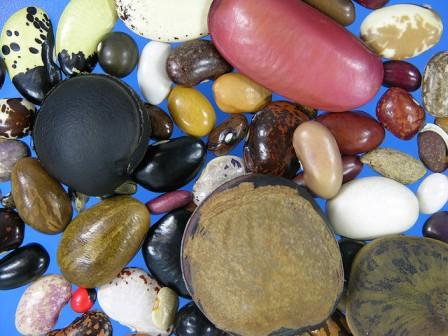 A May merger meeting, with a healthy dose of capacity building
The Tropical Legumes I (TLI) and Tropical Legumes II (TLII) integration meeting opens today, 20th May, in Uganda.
TLI is led by GCP and covers research for drought- and disease-tolerant beans, chickpeas, cowpeas and groundnuts in Africa and Asia through our Legumes Research Initiative, while ICRISAT-led TLII adds pigeonpeas and soya beans, and carries the work futher downstream to seed multiplication. TLII thus ensures that the upstream products from TLI flow down the research-to-development continuum, and are put to use.
Sessions today and tomorrow (20–21 May) will be mainly for the TLII meeting and the TLI–TLII merger, while the mainly TLI meeting and joint TLI–TLII breeder training will run from 22 to 24 May 2013 (see agenda and other documents).
Meantime, you can view the presentations from last year's TLI meeting on SlideShare, and also travel further down memory lane to the launch of the project in 2007.
Having taken separate but parallel paths for greater efficiency in Phases I and II of the twin TLI and TLII projects, it's now time for the 'twins' to come together again for 'Phase III', which post-2014 (when GCP closes) will see a single and unified Tropical Legumes Project, to be led by ICRISAT.
If you prefer more contemporary news, please see our blogposts on beans and chickpeas. Posts on cowpeas and groundnuts will follow.