Legumes and light, seven years on
Wednesday, 22 October 2014 11:38
Seven years ago almost to the day, jointly with ICRISAT and the Bill & Melinda Gates Foundation, we did a press release for World Food Day 2007. This was to mark the official launch of the Tropical Legumes Project. Prior to that, a planning meeting had been held in September 2007 in South Africa.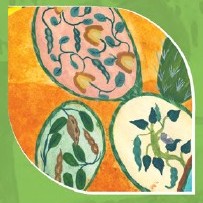 We revisit our 2007 press release today as its title, Legumes step into the limelight in the tropics (shorter version: Food for thought as as legumes step into the limelight in the tropics) is very apt for the season and location – legumes and light, coming during Diwali, the Hindu Festival of Lights. Chickpeas and groundnuts, two of the four legumes TLI works on, are crucial crops in India.
We're therefore reflecting back on the road behind us, contemplating the road beneath our feet (as we work on GCP's sunset communications), and gazing into the distance at the road ahead and the future for legumes. Our blogposts on beans, chickpeas,cowpeas and groundnuts trace much of that entire road. And as the stories are still being told, please stay tuned for more forks on the road.
If you prefer a rapid overview with all in one place, see our Legumes Research Initiative and Legumes InfoCentre.
And for the visually addicted, from our photo archives is a snapshot of the participants of the TLI launch meeting way back in 2007. Those who were at the meeting may recall the many light moments there were at the meeting amidst the heavier hardships of logistical, er, challenges! And for TLI old hands and insiders, test yourself, which is why we've left the photo uncaptioned for people: seven years on, how many people can you still recognise? On to the photo!