¡Hola! and hello! Introducing Eloise Phipps
Wednesday, 01 October 2014 07:20
We are delighted to introduce Eloise Phipps (pictured) who has joined our communications team.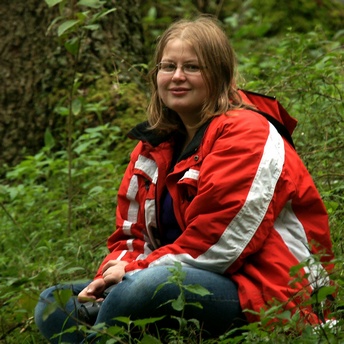 Eloise is a familiar face to some of you, as she has previously worked with our Host Centre, CIMMYT, in the same field. Eloise will, in part, be stepping into the very large pair of shoes left behind by Gillian Summers, our previous Communications Assistant. So as we said our final ¡Adios! to Gillian on her last day with us yesterday, we also hollered a happy ¡Hola, Eloise!
In addition to writing and storytelling, Eloise's particular passion is photography, and she's a 'super snappa'. See a sample of her skills in this snap right on page 1 in our hot-off-the-press publication on cereals. In the past, she's been part of of CIMMYT's formidable force on Flickr, managing their online image collections. Among other tasks, she also wrote, edited and proofread feature stories on CIMMYT's scientific research and impacts, engaging directly with scientists and field partners to prepare public awareness messages. Prior to CIMMYT, Eloise held various positions in her native UK, as well as in The Seychelles. She holds an MPhil in Environment and Development, and a BA in Natural Sciences (specialising in ecology), both from the University of Cambridge, UK.
Given her background and flair for communications, we have every confidence that Eloise will ably fill Gillian's large shoes.
Please join us in giving her a rousing welcome to GCP, and in wishing her well as she helps us complete the final critical lap in GCP communications, ahead of our closure in December.