GCP scientist releases milestone book on 'Molecular Plant Breeding'
Tuesday, 16 February 2010 18:00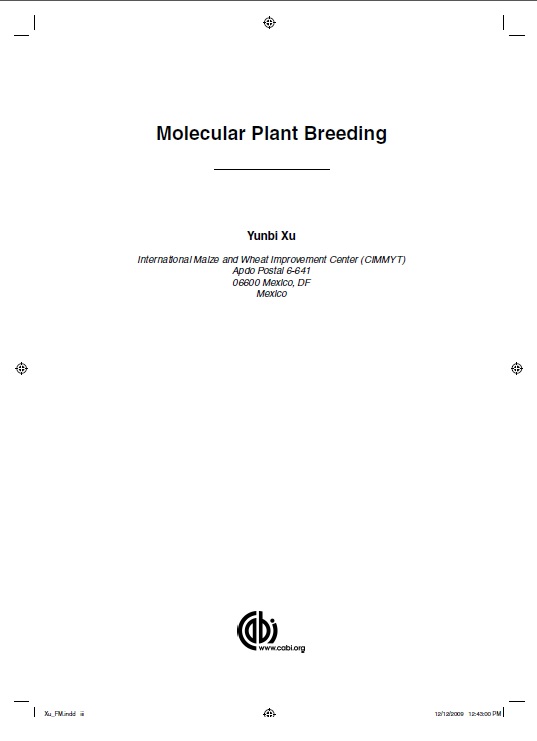 GCP scientist Yunbi Xu has written a 752-page book on 'Molecular Plant Breeding', considered to be an encyclopedic handbook for molecular breeding in plants. The book is dedicated to Nobel Peace Laureate and renowned wheat scientist, Dr Norman E Borlaug, who passed away in September 2009.
The book, to be published on 26th February 2010 by CAB International, UK, took nearly a decade to prepare, and has been reviewed by over 30 worldwide experts. Xu was the sole author of the book, although the publication contains a foreword from both Dr Ronald L Phillips (University of Minnesota, USA) and from Dr Borlaug himself.
The book contains 15 chapters in total, with Molecular Plant Breeding Tools, Populations in Genetics and Breeding, theory and practice of Marker-Assisted Selection and Intellectual Property Rights being just a few of the themes examined.
A preview of the preliminary pages of the book, including a memory note to Dr Borlaug, a table of contents and the forewords, is available on our Research publications page.