GCP's Director discusses his 'passion for the mission of science' as the Programme yields ravishing results with productive partnerships and novel networks for R&D
Tuesday, 27 November 2012 14:23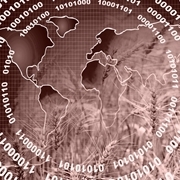 A first course of appetising alphabet soup was served to readers in a nourishing news item whose main ingredient – an initial interview with GCP's Director, Jean-Marcel Ribaut, and the Syngenta Foundation for Sustainable Agriculture (SFSA) – highlighted public-private partnerships in research for development.
The GCP Communications kitchen is now proud to present our ravenous readers with a mouth-watering main course courtesy of SFSA and Jean-Marcel Ribaut, with an in-depth interview mingling a mélange of GCP's real partnerships, modern breeding technologies, and positive product delivery.
This curious collation, brimming with tasty tales of plant science, spiced with GCP's well-seasoned help and advice, is all ultimately geared to improving a smallholder's daily diet by helping them to haul in healthier harvests.
Complementary culinary characteristics include GCP's imminent ending and possible new beginnings, while further flirtatious flavours focus on connecting the dots in the development of GCP's Integrated Breeding Platform.
Technical restraints do not faze GCP's 'Chief Chef', who hints at a key ingredient in the recipe to combat climate change. He goes on to share some secrets of success, again mentioning the importance of authentic ingredients such as real partnerships and improved project coordination. He explains the need for kneading in a strong business model at the moment of mixing in the private sector, and finally adds a soupçon of enriched communication to bring out the true flavours of plant science and agricultural technologies.
Savour a full helping of the complete conversation from

the SFSA website (253.6 kB), whilst remembering a recent repast at the selfsame website, complementing both with the fine vintage blogpost at your regular local, 'A chat with the Chief'.