GCP CoPs–Beta websites now available
Wednesday, 30 June 2010 19:00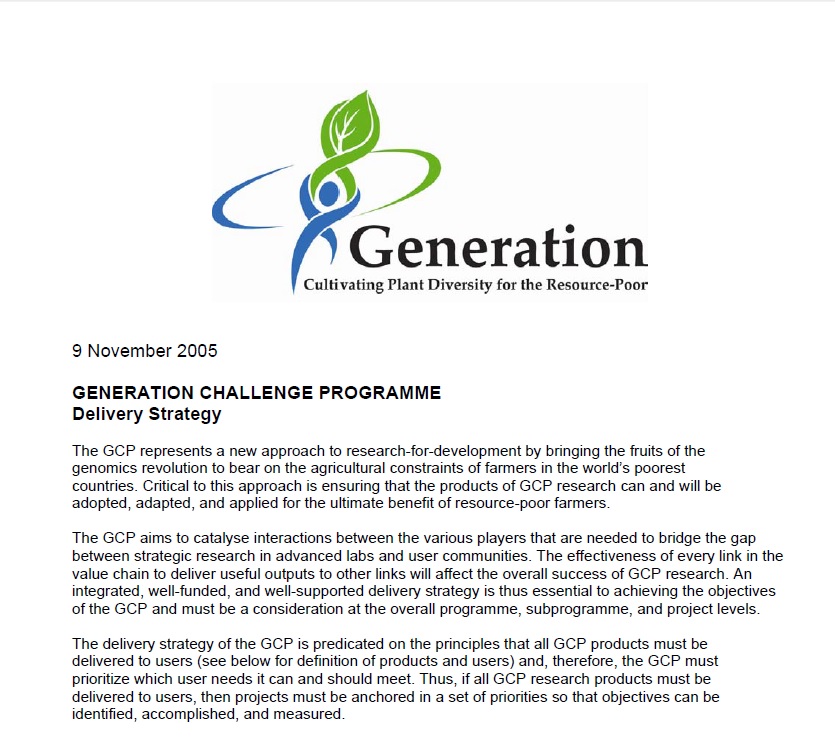 Validating and promoting the 'products' generated by GCP research projects and facilitating their adoption lies at the heart of the GCP Delivery Strategy of which the development of Communities of Practice (CoP) out of project groups is a critical part.
The Rice in Asia CoP evolved from an SP5 BIOTEC-led project focusing on the long-term training of researchers in the Mekong region. The training involves line conversions, trait validations and field trials of rice introgression lines using molecular markers. The Cassava in Africa CoP on the other hand is an offshoot of an SP5 project led by the National Root Crops Research Institute in Nigeria. Its activities include population development, field evaluation of selected cassava clones, genotyping and marker-assisted selection for CMD resistance, and the sharing of experiences and information for building capacity. We are delighted to announce the launch of Beta websites for these two Communities of Practice, which will enhance the achievement of their core objectives.
The CoPs are intended as interactive forums for collaboration and exchange of ideas and germplasm between breeders and plant scientists from different regions and countries, who however have a mutual interest in molecular breeding. They also facilitate the sharing of data, methods, issues, problems and solutions for molecular breeding. They are expected to establish permanent communication structures for user-based support groups that will outlive their founding projects, allowing further acceleration of molecular breeding programmes and dissemination of improved germplasm. In addition, they provide a mechanism for networking with the wider community and resource providers.
Whilst the two websites are still under development, the Beta versions available already offer relevant materials and a range of resources which promise to be of interest to the GCP rice and cassava research communities. These resources include news snippets, information on past and forthcoming events, contact details and reports. It is expected that both websites will be further developed over the coming months.
To access the websites, and to view a selection of supplementary material and background information on the two CoPs, please visit GCP's Communities and Networks homepage.