Download the low-down on plant phenotyping: GCP's long-awaited popular publication now available online
Monday, 07 November 2011 18:00
Like rest to a tired traveller, or a refreshing breeze after a long day under the sun, our proverbial 'pot of gold' publication will be savoured much more by all those who have been patiently waiting for a taste of this tome. Drought phenotyping in crops: from theory to practice is an epic volume whose path from concept to publication has at times taxed the patience of many, though the challenge was valiantly borne by all.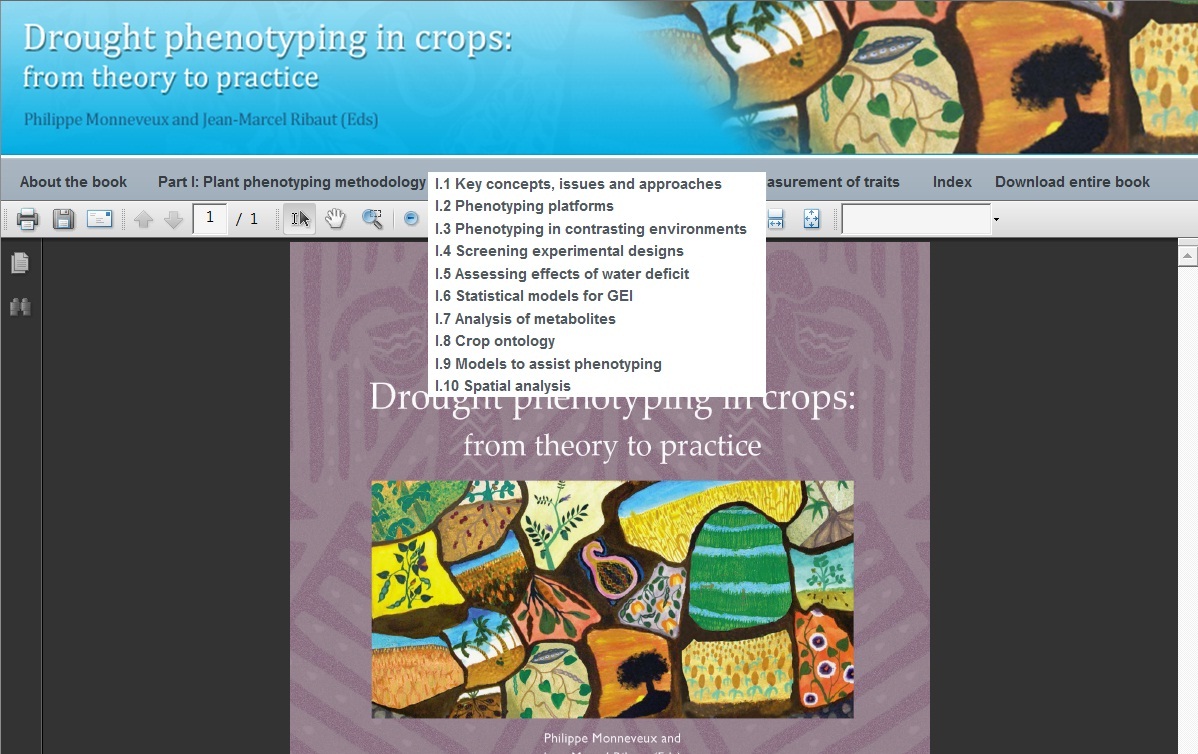 GCP is delighted to announce that this book is now fully accessible online. Visitors can thumb through the chapters one by one, or alternatively download the whole book. Part I is on methodology while Part II is on application covering the following 14 crops:
Cereals: maize, millet, rice, sorghum, wheat
Legumes: beans, chickpeas, cowpeas, groundnuts, pigeonpeas
Clonal crops: bananas and plantains, cassava, sweet potatoes, GCP is extremely grateful to all the 89 authors who contributed to this volume, and to the editor.
To ensure the widest possible dissemination, the book has been published under the Creative Commons (CC) Attribution-NonCommercial-Share Alike 2.5 Mexico licence. Special thanks to Francesca Re Manning (then with the former CGIAR Central Advisory Services, Intellectual Property [CAS-IP]) and to Petr Kosina (then with CIMMYT) for their advice on CC publishing.
The book is also available on CD. If you wish to receive a CD of the book, please send an e-mail request, with your mailing address provided, to This email address is being protected from spambots. You need JavaScript enabled to view it. .