Change in dates for final General Research Meeting
Saturday, 21 June 2014 08:00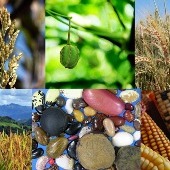 Due to multiple calendar conflicts with other events that involve key participants at the GCP General Research Meeting (GRM) 2014, we have most regrettably had to reschedule the GRM, which will now be held on 6th to 10th October 2014, and not on 1st to 6th September, as we had communicated earlier.
While we are still reviewing options on the venue, the purpose of this final GRM is clear-cut and twofold:
GCP's closure, on which considerable advances were made in the last GRM in 2013; and,
the future of GCP's Integrated Breeding Platform (IBP) in its proposed Phase II. IBP will outlive GCP.
With this futures perspective in mind, one of the planned activities – to which considerable time will be devoted – is defining user needs, and how to best support these needs, in the context of IBP. For this objective, we would be seeking to work hand-in-hand with current and previous GCP scientists as core users and as partners in feedback and advocacy, specifically in developing, deploying, improving and disseminating IBP's Breeding Management System, version 3 of which is slated for release in August 2014.