Blog – Feast your eyes on videos on rice research, celebrating community life at GCP!
Monday, 24 February 2014 15:40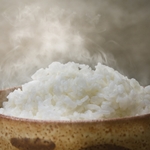 Hungry for news on GCP's rice research? We highly recommend savouring the flavours expertly blended in this new kid on the blog raving about rice from Africa to Asia.
The first round comes in the form of a seven-course video banquet featuring Marie-Noëlle Ndjiondjop, Principal Investigator (PI) of GCP's Rice Research Initiative in Africa, and Senior Molecular Scientist at Africa Rice Center, who succinctly explains recent goings-on in the rice research kitchen in Africa, where her sure-fire step-by-step molecular breeding recipe has been reaping rewards.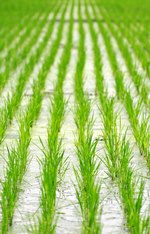 Same theme, different continent: bye bye Africa, and hello Asia! As a perfect accompaniment to this sizable starter from Marie-Noëlle, we transport your taste buds to Asia to savour a video brimful of capacity-building knowhow entitled Molecular rice breeding in the Mekong region from the National Center for Genetic Engineering and Biotechnology (BIOTEC), Thailand. GCP and BIOTEC joined forces in the capacity-building corner of the rice research kitchen through a GCP-funded project led by PI Jonaliza Lanceras-Siangliw (BIOTEC).
A small but perfectly formed digestif is the last offering from our spicy spread with a blast from the past in the form of a BBC video showcasing some vintage GCP rice research.
A theme cutting across all the videos is the benefit of partnerships and collaboration. But enough now on introductions! On to the feast! So, without further ado, enjoy all the richness of our video rice-fest right here!