Big boost for bean breeding
Friday, 14 October 2011 19:00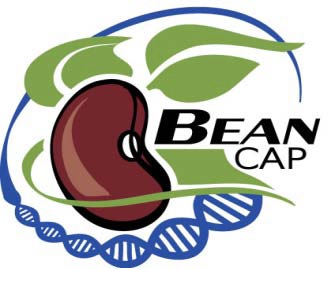 The Bean Coordinated Agricultural Project (BeanCAP) is pleased to announce the release - into the public domain - of the first instalment of resources to boost molecular breeding in common beans. BeanCAP is releasing to GCP information on more than 1,575 bean SNPs that will broaden the genetic tools available to developing-country bean breeders. 'SNPs' (pronounced 'snips') is a technical term, and the abbreviation is derived from 'single nucleotide polymorphism' - an advanced molecular-marker system widely used in genetic science, but SNPs have not been available in critical amounts to bean breeders until this landmark release. By reducing not only time but also cost, the use of SNPs for molecular breeding greatly increases the efficiency of crop breeding. This means it has high potential for improving food production in the tropics by developing new varieties better adapted to increasing environmental challenges.
The USA BeanCAP team of plant breeders and geneticists is led by Dr Phil McClean, BeanCAP Project Director, and Researcher at North Dakota State University. The SNP marker development and evaluation was conducted by Dr Perry Cregan, a BeanCAP team member, and legume Research Leader at the Agricultural Research Service of the United States Department of Agriculture (USDA-ARS) in Beltsville, Maryland. "These SNPs were evaluated on 384 bean cultivars, including cultivars of Mesoamerican and Andean origin," clarified Dr Cregan. "The SNPs donated to GCP fall into two groups: one selected to function well in the Mesoamerican and the other in Andean germplasm. Both sets will be suitable for applications in the breeding of tropical bean germplasm."
"This transfer is consistent with the USDA Feed the Future commitment to be actively engaged in global food security efforts," Dr McClean observed "It supports the research objective to seek gains in productivity through adoption of improved technologies that will promote development of more nutritious, environmentally sustainable and climate-resilient crops. Transfer of these molecular markers is consistent with a USDA strategy that envisions outcomes that will deliver scientific breakthroughs, and research to promote adoption of the best science through links with private-sector research partners and international agencies."
BeanCAP will partner with GCP to aid in the dissemination of the SNPs to developing-country researchers. "GCP works with a wide network of partners within and outside the CGIAR system, and this should ensure broad dissemination of these new bean resources to researchers across the world, particularly in the global South," said Dr Xavier Delannay, Leader of Integrated Crop Breeding at GCP. "The BeanCAP SNPs are a welcome and much-needed resource for bean molecular breeding since sufficient SNPs had not been previously available for this critical food crop."

A boon to bean breeding in the tropics