Applied Computational Genomics Course (ACGC) running between July 14th and July 20th 2009
Monday, 09 February 2009 18:00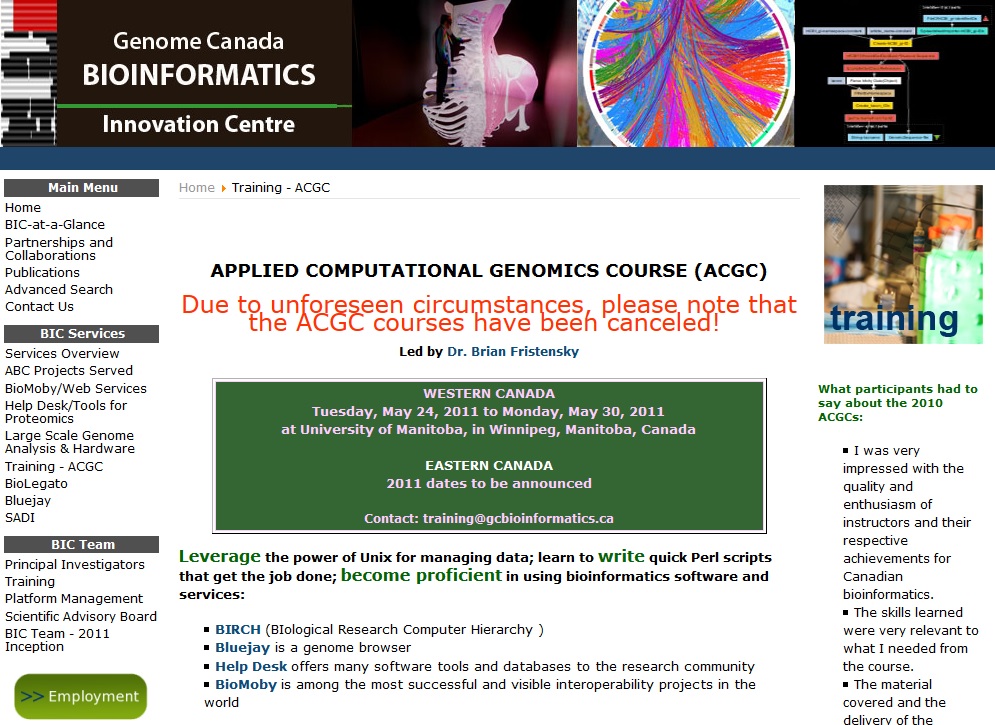 The Bioinformatics Platform (BIP) is offering the Applied Computational Genomics Course (ACGC) to Bioinformatics/ Biology researchers and students as well as to doctors and residences.
The ACGC will run full-days from July 14th to July 20th in Calgary, Alberta, Canada, and will feature instruction from some of the best bioinformaticians across Canada on software applications such as BioMoby, Birch, Bluejay, Helpdesk, and more.
Registration deadline: 14th July 2009
Early bird registration deadline: 1st June 2009 - offering a $500 reduction on course fees (at $1250 for Canadian registrants and $1500 for non-Canadian registrants)
PrioNet Canada is offering bursaries (covering basic costs associated with the course) for PrioNet student members only.
Contact: This email address is being protected from spambots. You need JavaScript enabled to view it. (please include 'ACGC Course Information' in the Subjeact header).
For details on this and other events and training opportunities in the GCP calendar, please visit our Events page