All in the family for World Soil Day: shared genes help crop cousins pass the acid (soil) test
Thursday, 04 December 2014 16:35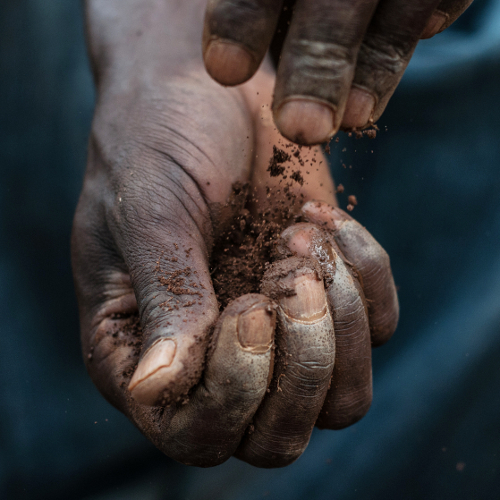 What do you think of when you think of something acidic? And why is that relevant to World Soil Day? The connection is that, though few people are aware of the issue of acid soils, they affect almost half of all the land we use to grow our food worldwide. The negative impact of acid soils on annual global harvests is second only to that of drought.
The 5th of December is World Soil Day, and will also see the official announcement of 2015 as the International Year of Soils. We are celebrating with a blogpost that takes us on a trip back to the time of the dinosaurs, and explores how old family relationships between crops – plus modern scientific tools to reveal the genes they share – are helping breeders to provide farmers with acid-beating crop varieties that survive and thrive even as the soil pH falls.
And for those who would rather skip straight to the technical info, we invite you to our Comparative Genomics Research Initiative.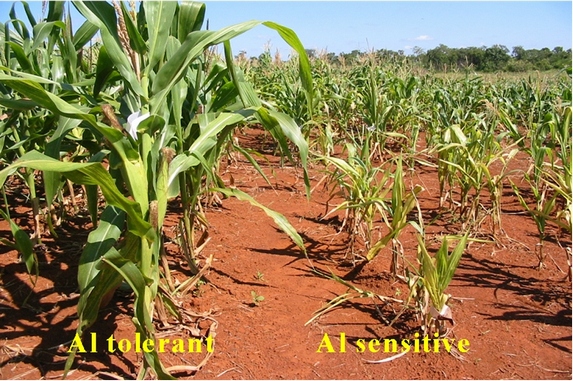 One of the biggest problems caused by acid soils is aluminium toxicity. In these trials by our partners EMBRAPA, the Brazilian Agricultural Research Corporation, the maize plants on the left have been bred to be aluminium-tolerant while those on the right have not.