2nd International Symposium on Genomics of Plant Genetic Resources
Sunday, 03 January 2010 18:00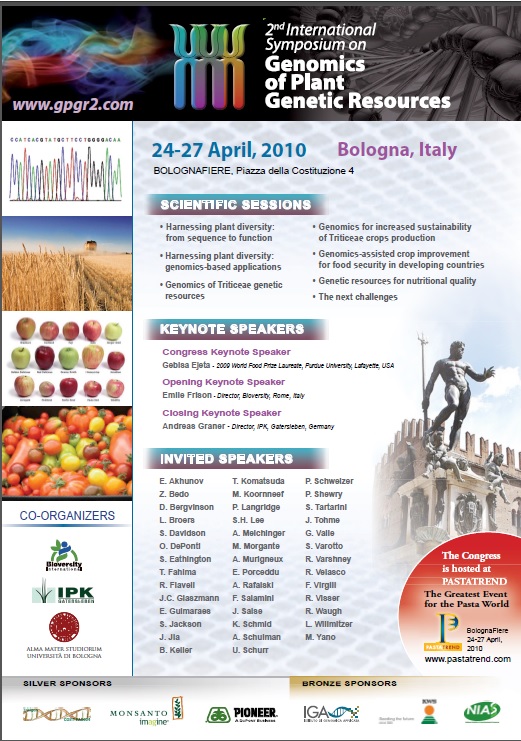 From 24-27 April 2010 the 2nd International Symposium on Genomics of Plant Genetic Resources (GPGR2) will take place in Bologna, Italy. Building on the success of the first symposium which took place in Beijing, China, in 2005, the main theme of this second edition will be 'Harnessing plant biodiversity for food security and nutritional quality', with scientific sessions to focus on genomics-based applications, genomics of Triticeae genetic resources, and genetic resources for nutritional quality, amongst others.
Eligibility: This event is open to all. Fees vary depending on participant sector/background (eg, public institutes/industry/students and young scientists).
Important deadlines:
Submission of abstracts:

15th February 2010

Earlybird registration deadline (for reduced fees):

28th February 2010

; registration after this date will be possible, space permitting.
For further details and to register online, please consult the GPGR2 Symposium website. A brochure is also

available here.