Draft agenda (25th August) (

91.67 kB

)

Poster Abstracts 2014
Group photos (flickr)

Dates: 7– 10 October 2014
Venue: Rayong, Thailand

Rayong Marriott Resort & Spa | 99/5 Moo 2, Pae-Klaeng-Kram Road, Chakpong, Klaeng | Rayong | 21190 Thailand
Tel: 66-38-998000 | Fax: 66-38-998111
Participation was by invitation only
For this final GRM, the purpose of the meeting was two-fold:
GCP's closure, on which considerable advances were made in the last GRM in 2013; and,
the future of GCP's Integrated Breeding Platform (IBP) in its proposed Phase II. IBP will outlive GCP.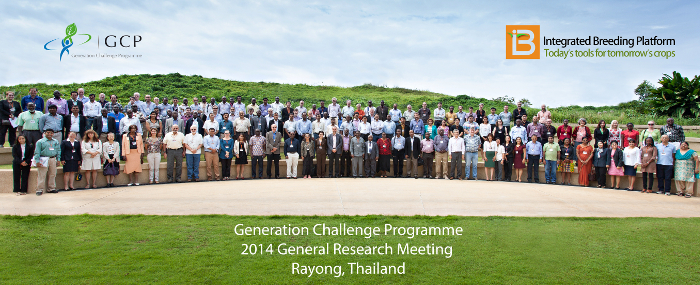 Can you spot yourself or your friends on the group photo? Or download your choice from a selection of variants on flickr.